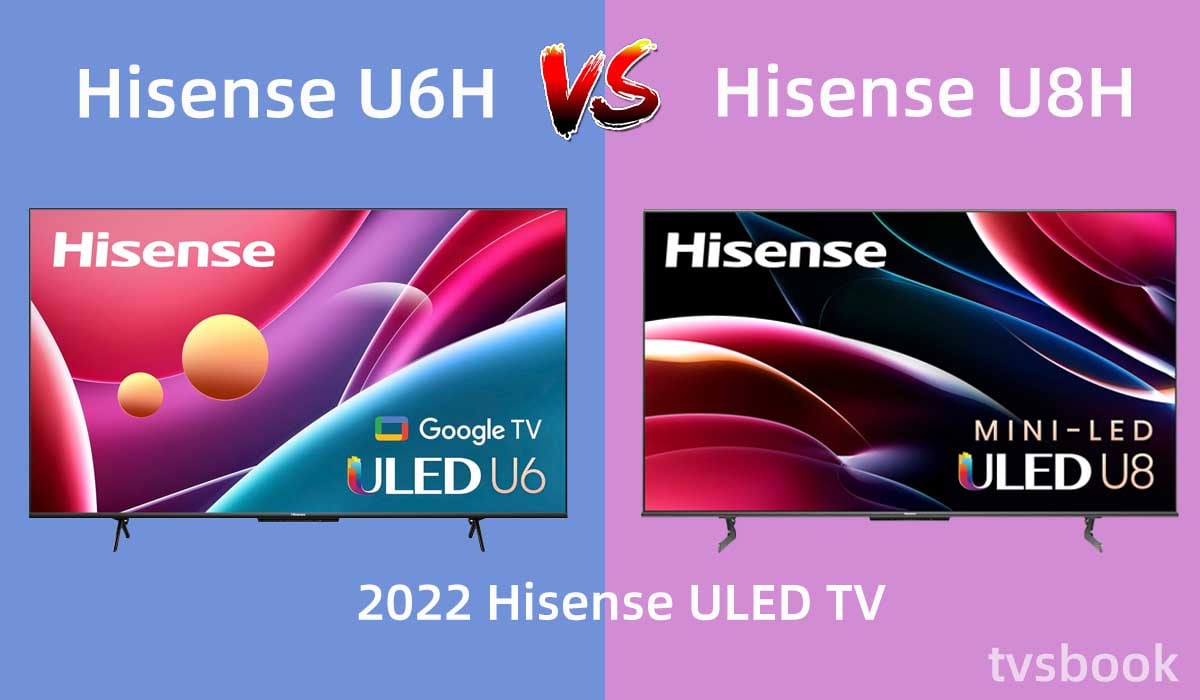 In this article, I will compare the
Hisense U6H vs U8H
TV. Both TVs are models in Hisense's 2022 ULED series, and according to Hisense's official propaganda, the U6H is good for entertainment and the U8H is good for various scenarios. Because of the different prices and configurations, you may want to know the exact differences between the two. You can choose the model that suits you better based on the comparison review in this article.
Hisense U6H vs U8H: Specs​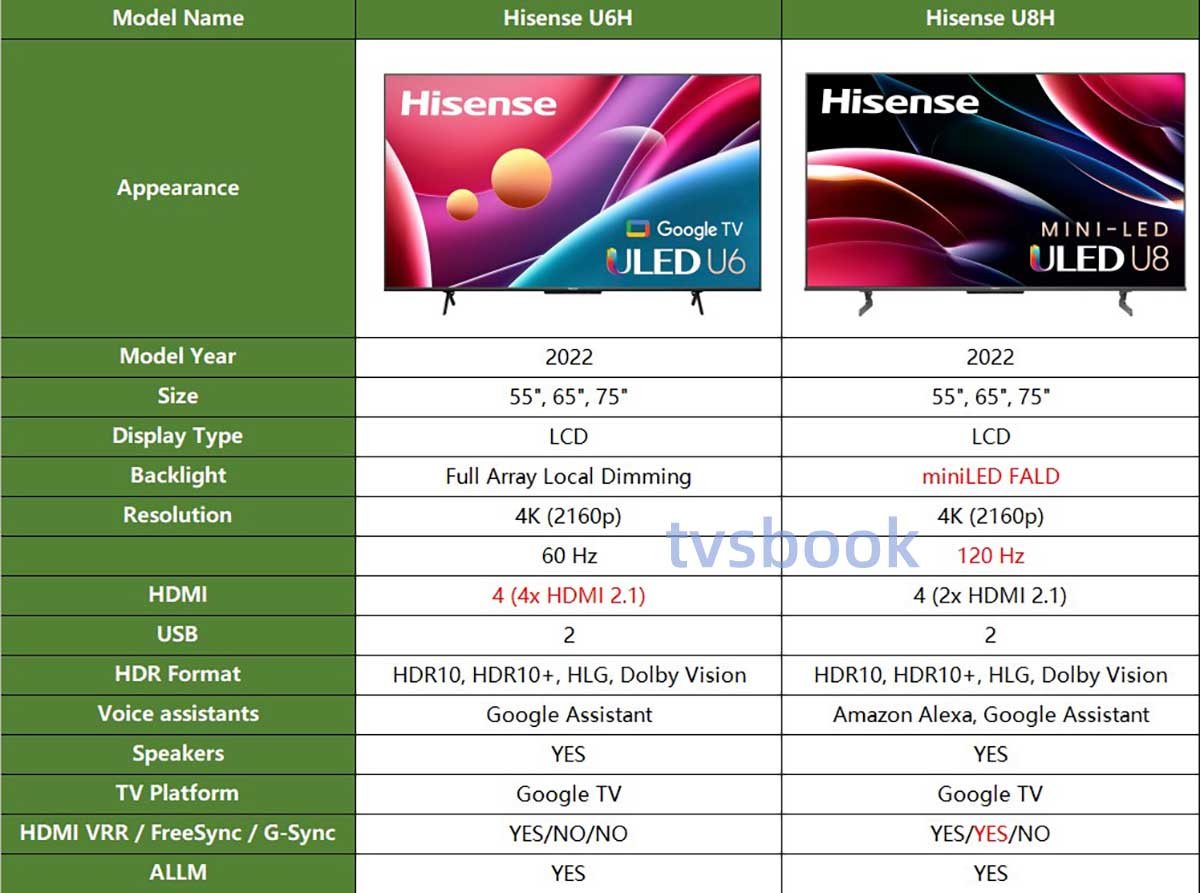 Hisense U6H vs U8H: Design​
Hisense U6H has a simple but not cheap design, with a slim bezel that blends well into the environment. The TV features a black plastic band on three sides and a silver metal bezel at the bottom of the screen. The TV comes with a triangular metal stand that raises the TV to hold your soundbar. The TV stand is wide enough that you may need a tabletop large enough to hold it. If your table is not stable enough, the TV may wobble significantly.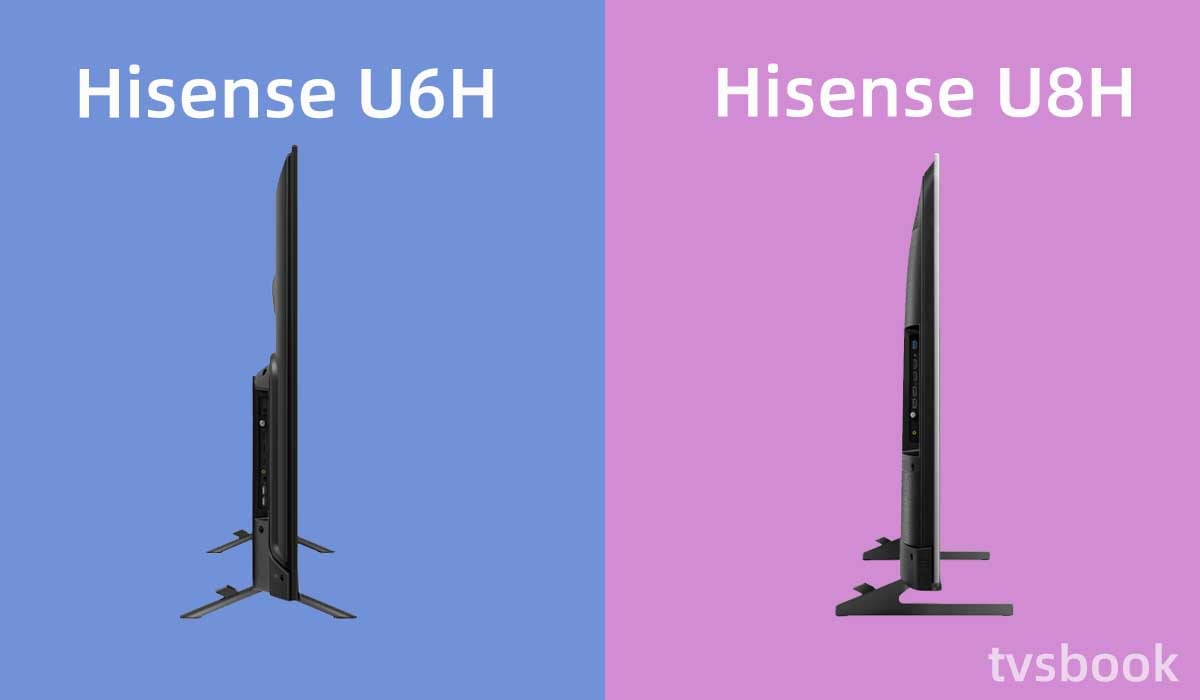 The top half of the U6H panel is relatively thin, and the bottom half is significantly thicker. There are standard VESA screw holes on the back of the TV so you can wall mount it, but it should not fit completely against the wall.
The panel design of Hisense U8H is similar to that of U6H, with extremely thin bezels and a silver metal strip at the bottom. Unlike the U6H's stand, the U8H is equipped with two stork-shaped feet that you can mount close to the sides of the screen or near the center of the screen. This should allow the TV to fit on most desktops, and the stand will raise the TV to hold the soundbar without blocking the TV screen.
The U8H's panel is not as slim as an OLED TV, with a maximum thickness of less than 3 inches, and you can still mount it on a wall, although it may stick out a bit.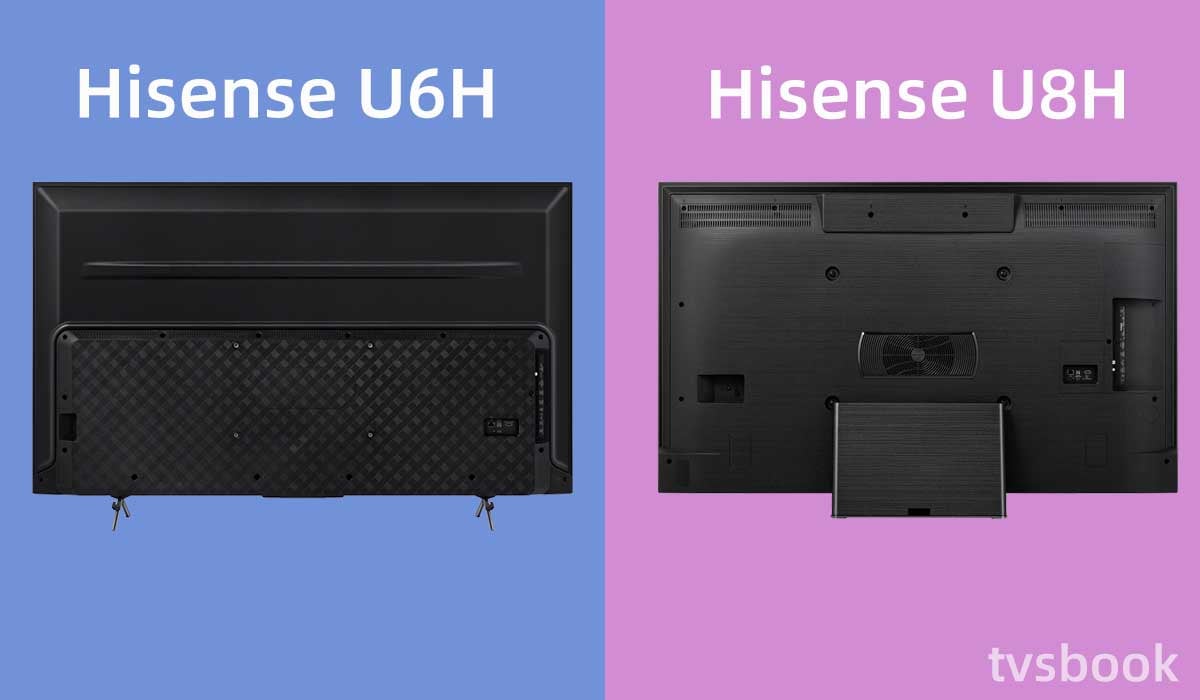 The back of the U6H consists of metal at the top and plastic in the area where the input is located, while the back of the U8H is made entirely of plastic. Both TVs are of good quality and offer clips on the back for cable management. Inputs are located on the side for easy access.
Hisense U6H vs U8H: Picture Quality​
The Hisense U6H performs well in terms of contrast and further improves it with its local dimming feature, but its performance is not as good as that of the Hisense U8H. The Mini LED backlight used in the U8H provides better full-array local dimming, and accurate images are easily rendered in dark scenes. However, considering the price, the U6H definitely performs as expected.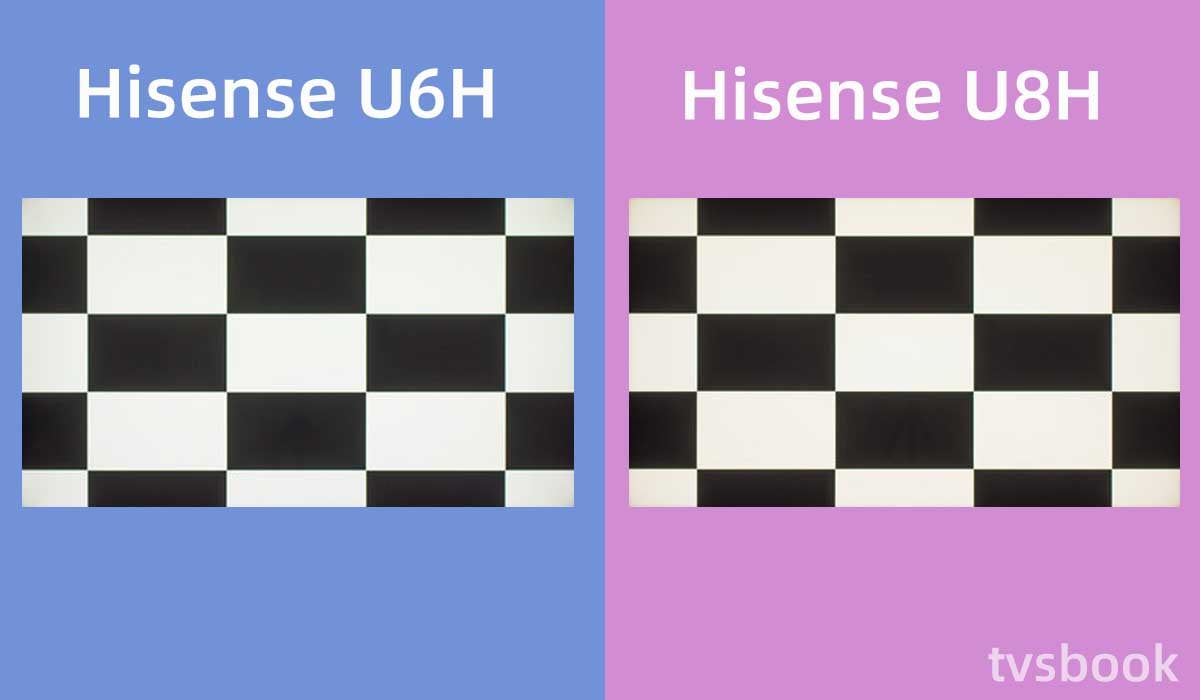 The U6H's SDR and HDR brightness performance is good enough to combat glare in rooms with ambient light. Black levels rise with local dimming, otherwise, it delivers image quality that exceeds that of similar budget models.
The U8H offers amazing SDR and HDR brightness, and it is bright enough to combat glare even in well-lit rooms. Whether you're watching a movie or playing a game, you'll get an unparalleled HDR picture experience.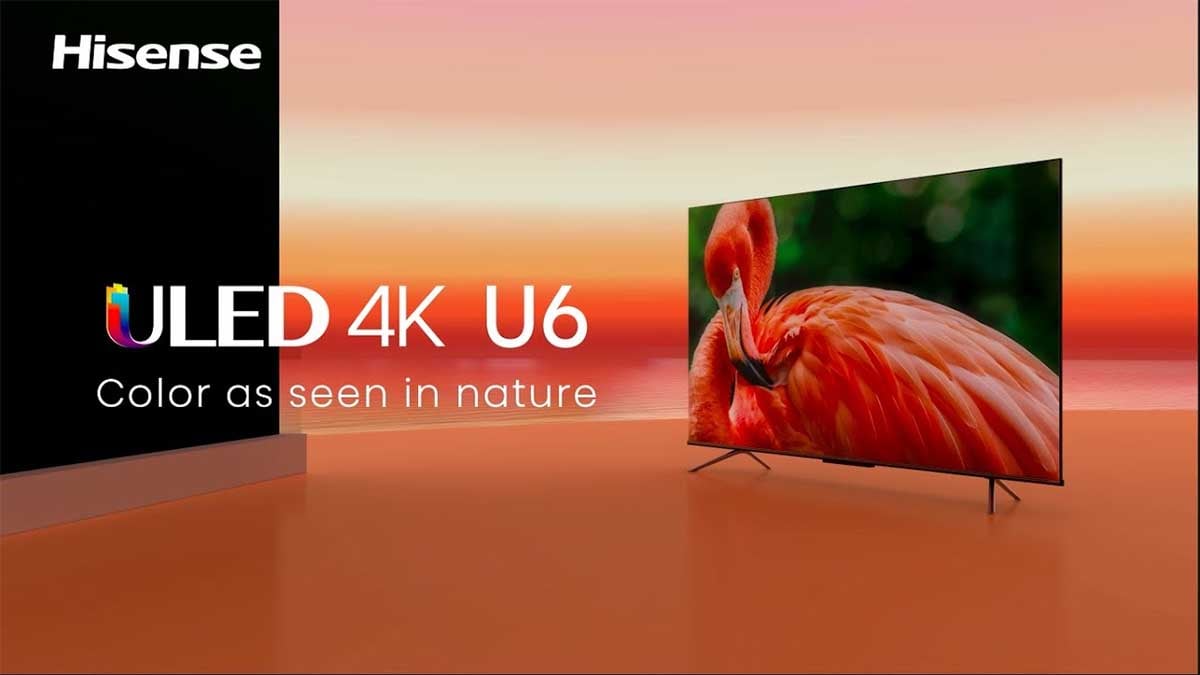 As for ULED, it may leave many users as confused as I am. In fact, it is another marketing term coined by TV manufacturers. According to Hisense, U stands for Ultra, but in reality, it is still an LED-backlit LCD TV.
We don't need to spend too much time on complicated terminology. We just need to know some of its basic features: 4K resolution, wide color gamut, and full-array local dimming to improve contrast.
In terms of actual image performance, both the Hisense U6H and U8H deliver excellent value for money. Whether watching a show or movie during the day or at night, the TVs deliver a satisfying picture.
Hisense U6H vs U8H: Sound Quality​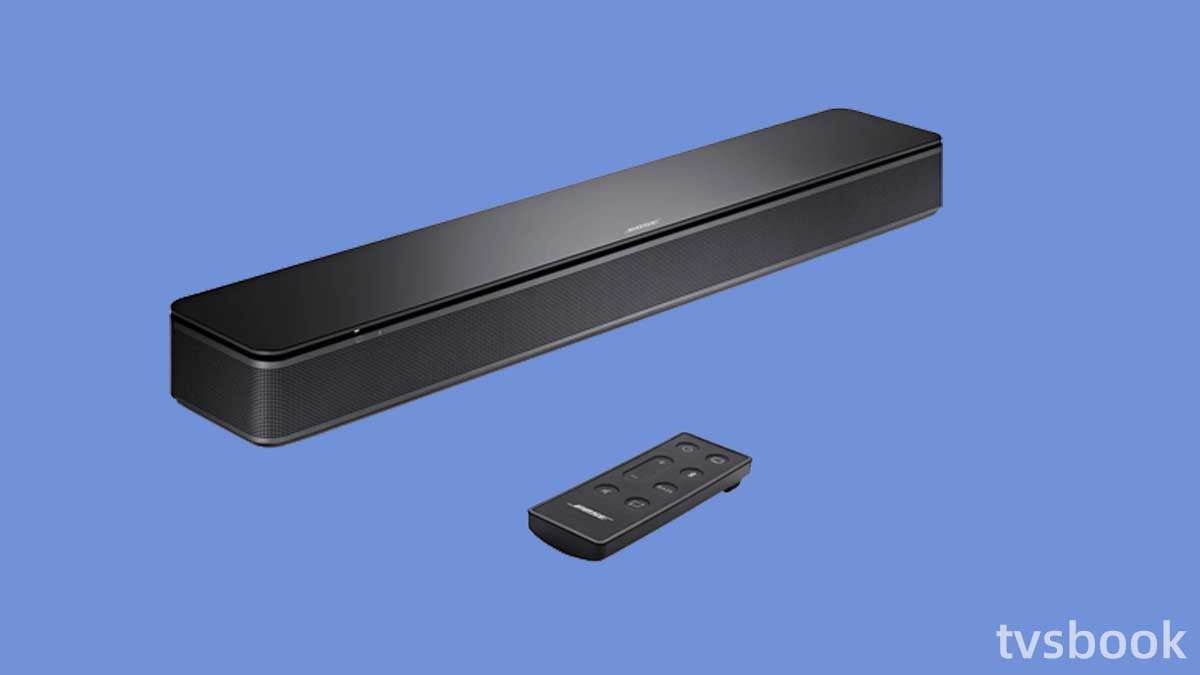 The sound quality of the U6H is average, without much bass, and distortion occurs at high volumes. But under general use has sound balance, if you want high-quality audio, you need to configure a soundbar.
The U6H sounds better compared to the U6H, and the built-in subwoofer provides noticeable bass. However, if you want to get quality sound, you may need the proper sound settings or soundbar.
Hisense U6H vs U8H: System & Smart Features​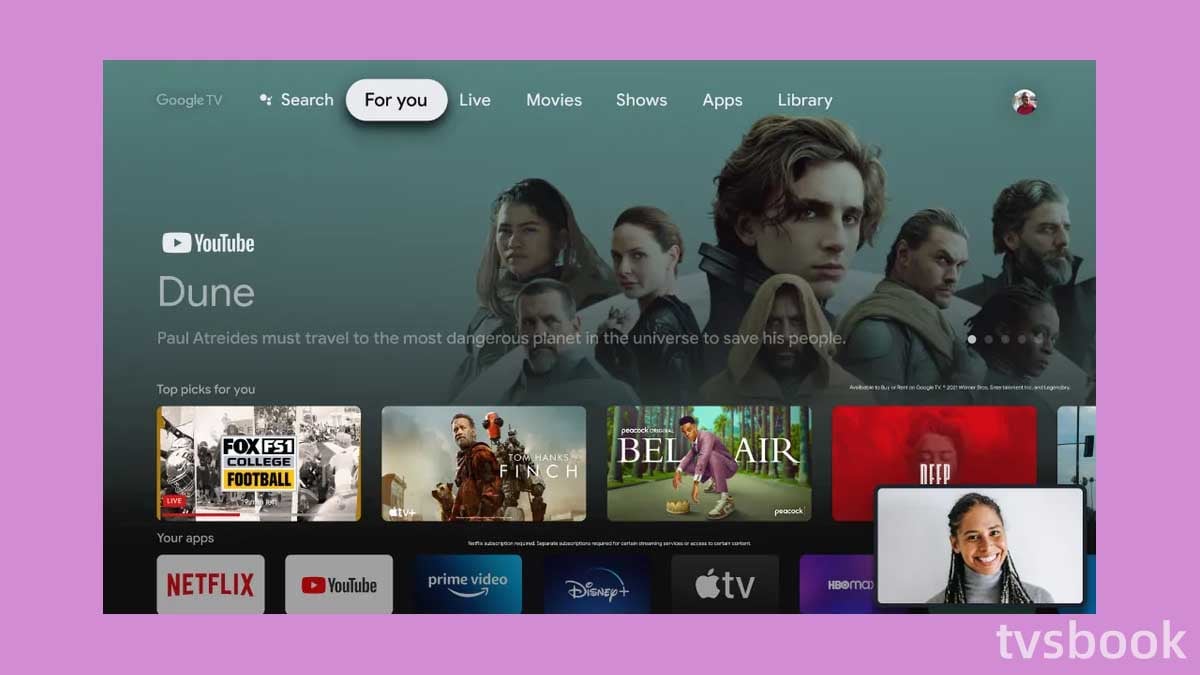 As 2022 models, both Hisense U8H and U6H are equipped with the latest Google TV 11.
Google TV is actually an upgrade on the Android TV system, adding new auxiliary features and providing personalized recommendations. Google TV is responsive and runs smoothly, and you can find a wealth of apps or streaming services on it.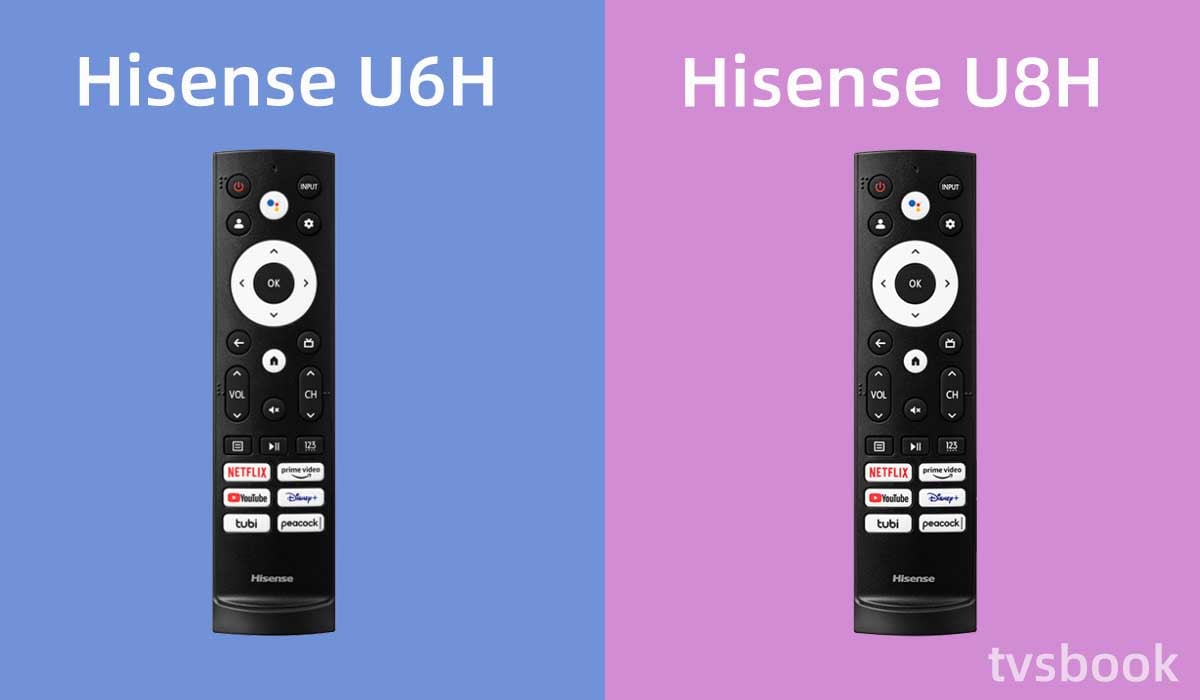 The same remote control that comes with both TVs is an upgrade for the 2021 model. The remotes feature quick access buttons for top streaming services like Neflix, Disney+, Prime Video and more. You can access the Google Assistant and Alexa voice assistant through the microphone button on the remote, which helps you perform actions such as searching for content and switching TV inputs.
Hisense U6H vs U8H: Inputs​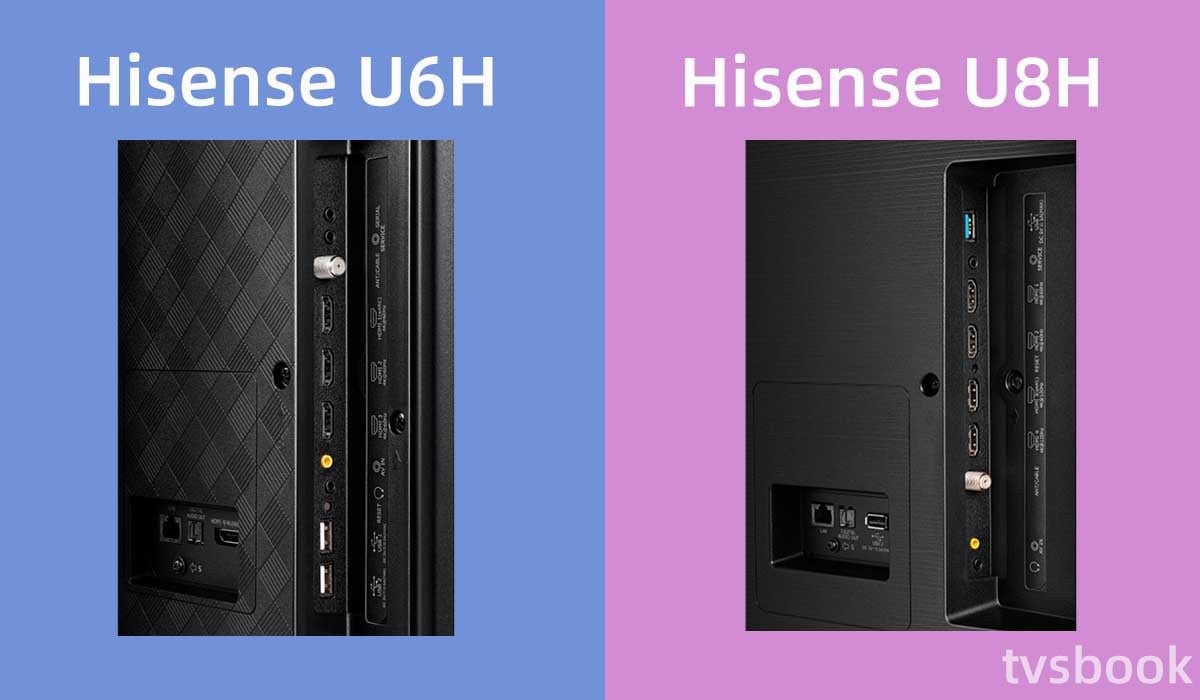 Both the Hisense U6H and U8H have low input latency, but the U6H's low input latency is limited to gaming mode. Both TVs deliver good gaming response.
The U8H supports 4K 120Hz, and two of the four HDMI ports support HDMI 2.1 full bandwidth. One of them is also an eARC port, so if you connect an eARC device, the U8H can only connect up to one more HDMI 2.1 device.
The Hisense U6H is limited to a 60Hz refresh rate, but like the U8H also supports VRR. The U6H offers four HDMI 2.1 ports.
Both models are equipped with two USB ports, with most inputs located on the side for you to access.
Summary​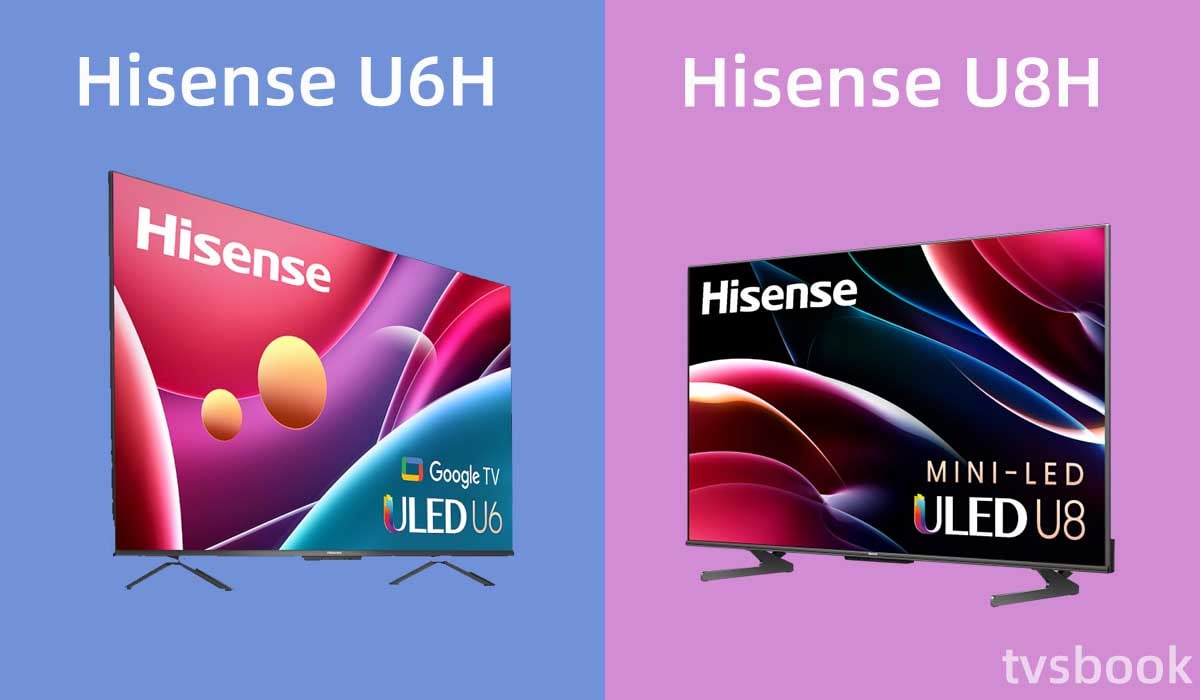 Overall, both Hisense U6H and U8H are cost-effective TVs.
The Hisense U6H is perfect for those on a budget, offering great value for money contrast and brightness with good reflective processing. The local dimming feature gives an upgrade in contrast and is perfect for watching movies. Despite motion blur and a low refresh rate, its low input latency and VSR function make it perform well in game mode as well.
Hisense U8H, on the other hand, is a good quality all-around TV. mini LED delivers stunningly bright images and excellent contrast. the U8H also features better local dimming and performs well in both dark and bright environments. In addition, the TV supports 4K 120 Hz, FreeSync support, low input latency, and fast response time, and comes with an HDMI 2.1 port. So whether it's a movie or a game, you'll find a satisfying experience on the U8H.
Of course, as with all LCD TVs, both Hisense U6H and U8H have the disadvantage of narrow viewing angles. If you watch a lot of shows with friends and family, maybe the wide viewing angle of the OLED panel is better for you. You can refer to the comparison review of
Hisense U8H vs LG C1
, LG C1 is an excellent OLED TV model.