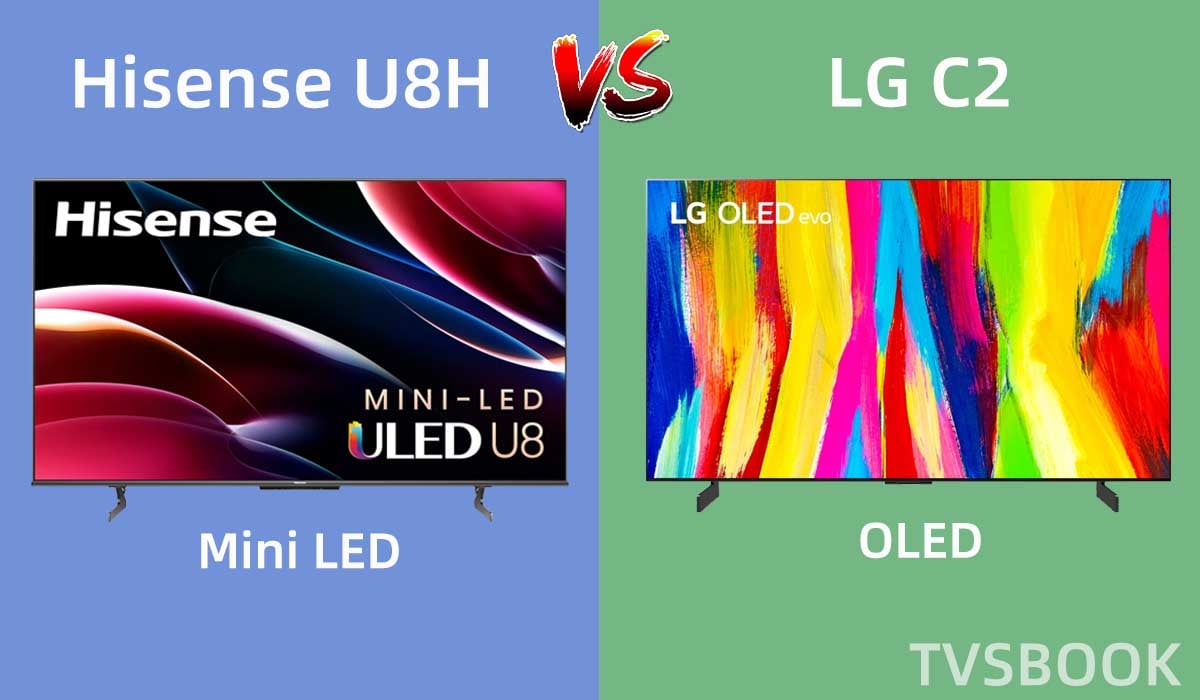 This article will compare Hisense U8H and LG C2 TV.
Both Hisense U8H and LG C2 are widely acclaimed models of 2022 TVs. Since they use different panel technologies, it's hard for me to draw a straightforward and simple conclusion on which one is better, but I'll list the pros and cons of both in the article. You can choose the right model for you based on this comparison review.
Hisense U8H and LG C2: Overall Comparison​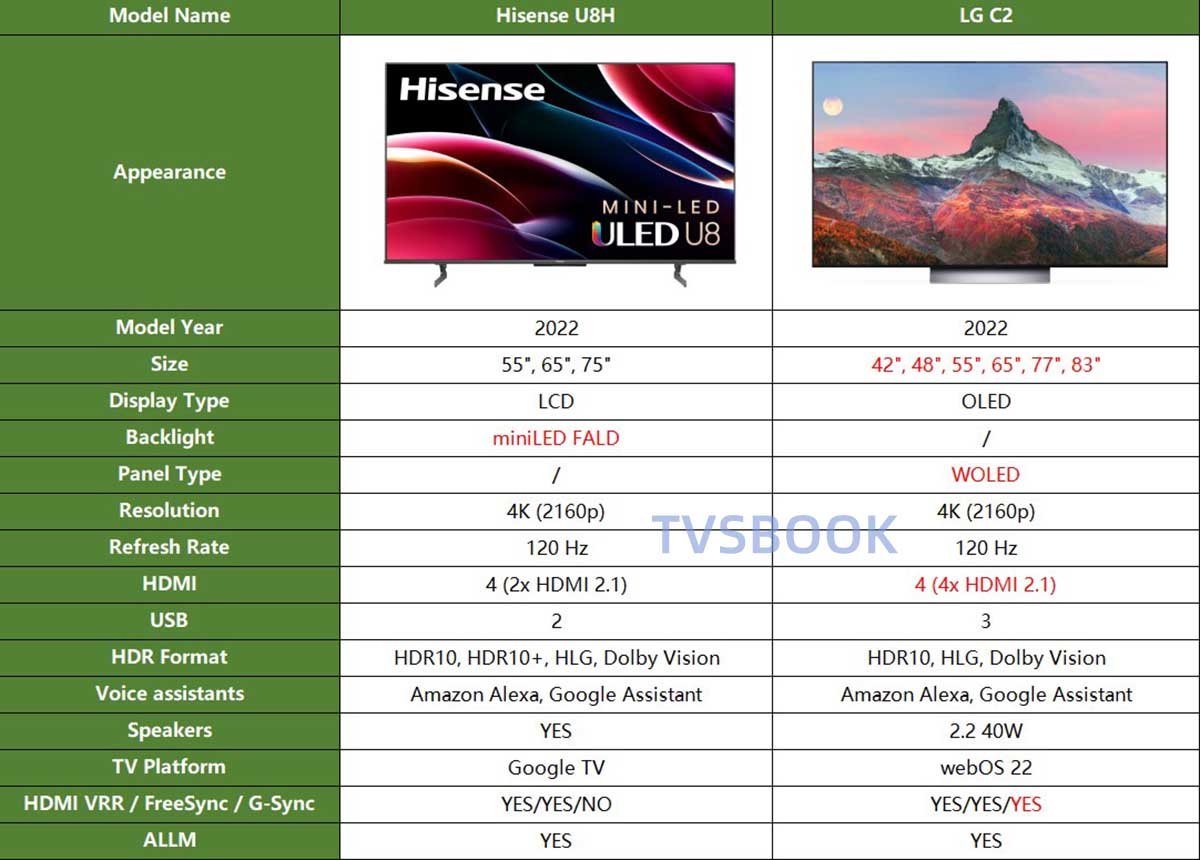 Hisense U8H Mini-LED TV​
Hisense U8H is a great all-rounder at a great price. With its Mini LED backlight and full-array local dimming, it delivers amazing brightness and rich, accurate colors. U8H offers excellent contrast and black levels for rooms with strong ambient light and performs well in the dark. It has 4K 120Hz, VSR, ALLM, FreeSync and more, so it is also great for gaming.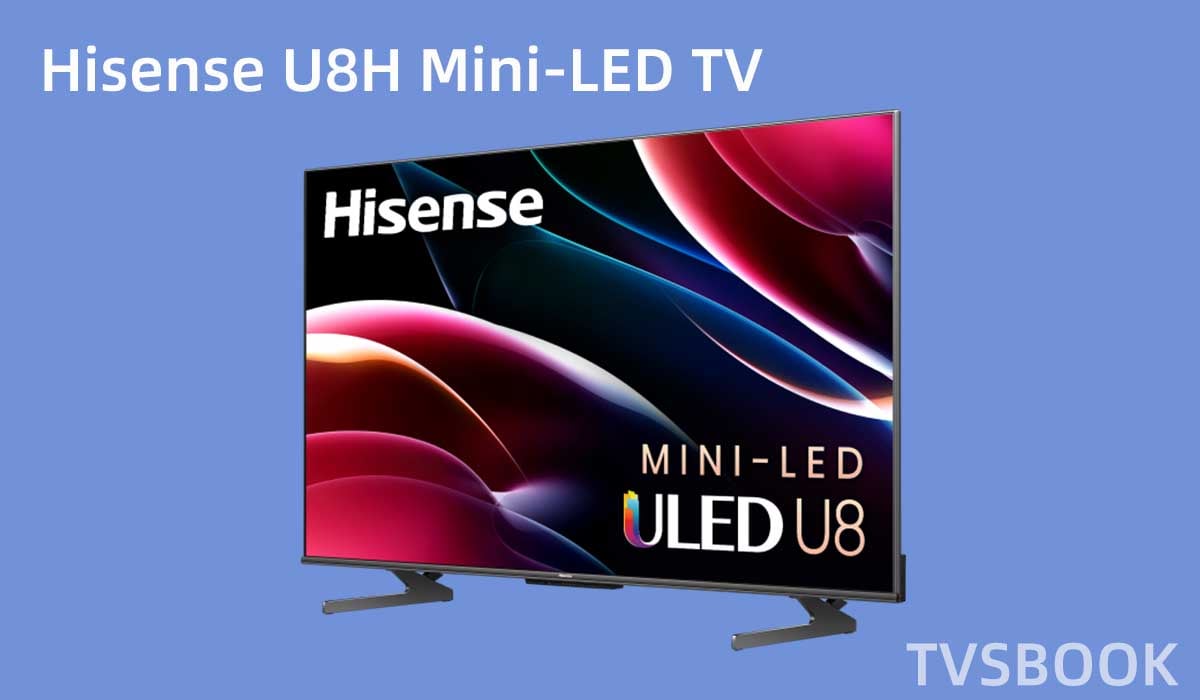 Pros
1. Amazing SDR and HDR peak brightness
2. Excellent contrast ratio and deep blacks
3. rich and accurate colors
4. Reflection processing
5. Affordable price
Cons
1. Narrow viewing angle
2. Some backlight bloom
3. moving objects with blur
LG C2 OLED TV​
LG C2 OLED is one of the best OLED TVs for most purposes. Thanks to its OLED panel's self-emitting technology that allows for deeper blacks and near-infinite contrast, it is perfect for watching movies in dark environments. LG's OLED Evo technology makes the C2 brighter than regular OLED panels. The OLED panel provides a wider viewing angle and the screen has the sufficient anti-glare capability.
The C2 features low input latency, HDMI VRR, FreeSync, G-Sync, and more, making it a great gaming experience as well.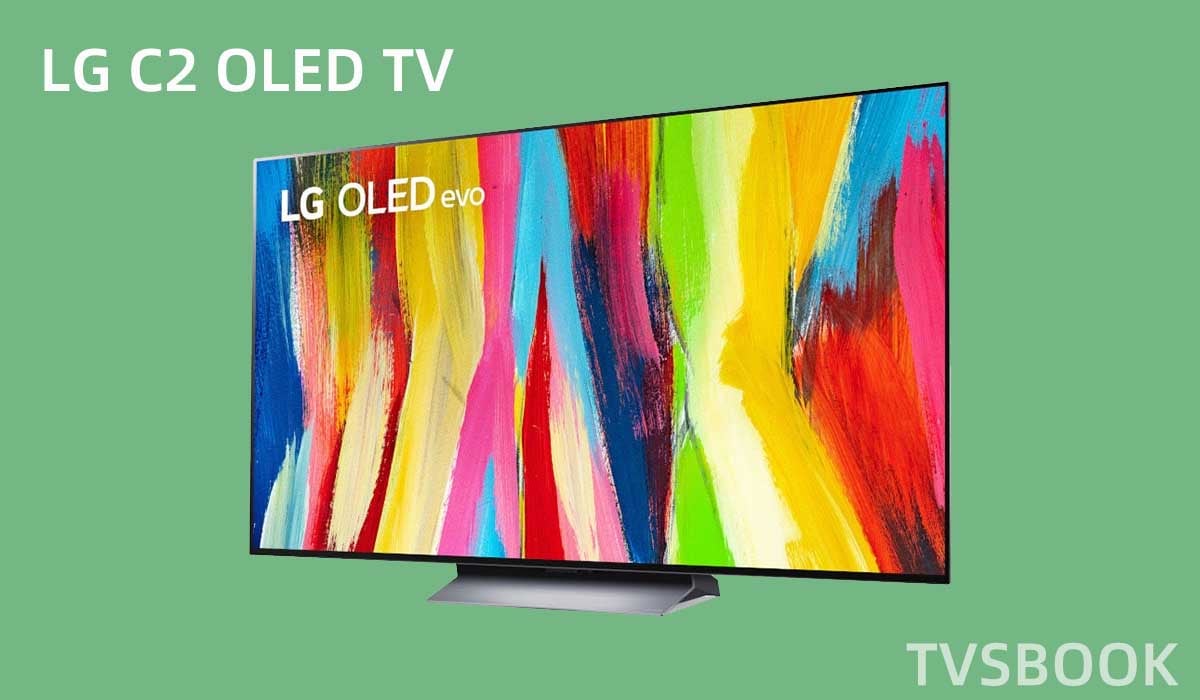 Pros
1. Perfect contrast and deep blacks from self-luminous technology
2. Precise and rich colors
3. Wide viewing angle
4. Outstanding gaming performance
Cons
1. Peak brightness is not as good as better OLED TVs
2. OLED panels have the risk of screen aging
Hisense U8H vs LG C2: Design​
Hisense U8H is simple in design and well-made. The TV features a slim bezel with a silver border at the bottom of the screen to make the TV more stylish. The TV has a slim but sturdy metal stand that is adequate to support the TV but may wobble slightly. The stand can be adjusted to fit the width of your desk, and you can mount the stand close to the ends of the TV, or close to the center of the TV. Either bracket mounting raises the TV to hold the soundbar.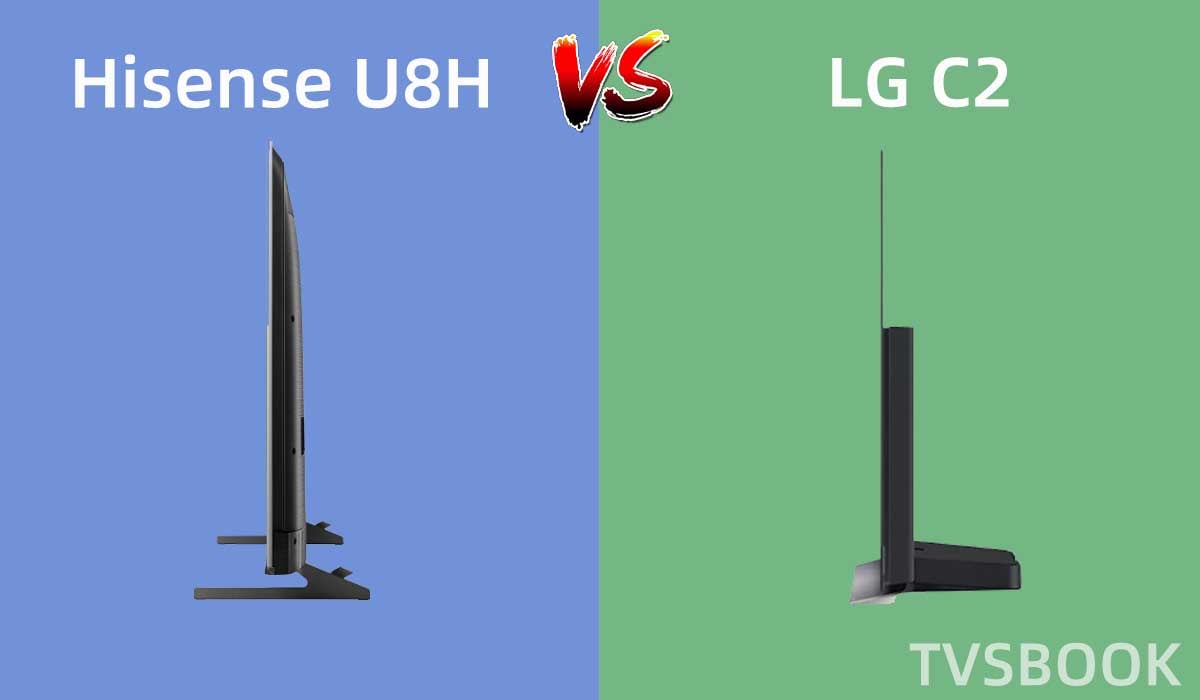 While not as slim as an OLED panel, the maximum thickness is less than 3 inches, and the U8H's standard VESA mount allows you to use a wall mount.
The LG C2's design embodies a modern TV aesthetically, with a stunningly thin panel paired with an extremely thin bezel that is hard to notice. The TV features a narrower metal stand than previous models, so you can place it on a narrower tabletop. Although the lower half of the panel becomes prominent due to components such as inputs, the overall panel remains very thin and is perfect for hanging on the wall.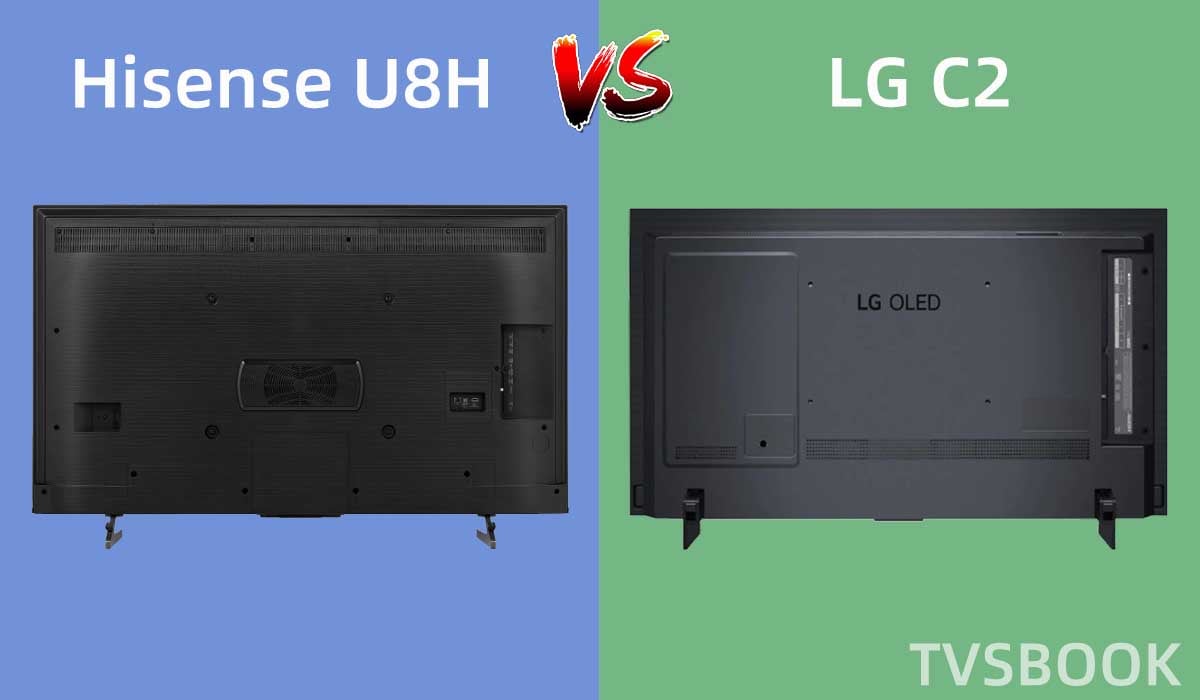 Both TVs are well made, with the U8H back being made of plastic and the C2 display panel back being made of metal for a better-looking quality. Both models have clips on the back for cable management.
Hisense U8H vs LG C2: Picture Quality​
The Hisense U8H TV features Mini-LED backlight technology that makes for a very bright image with impressive SDR and HDR peak brightness. In addition, the U8H has an excellent contrast ratio that delivers satisfying blacks. However, some small halos appear around bright objects in some images.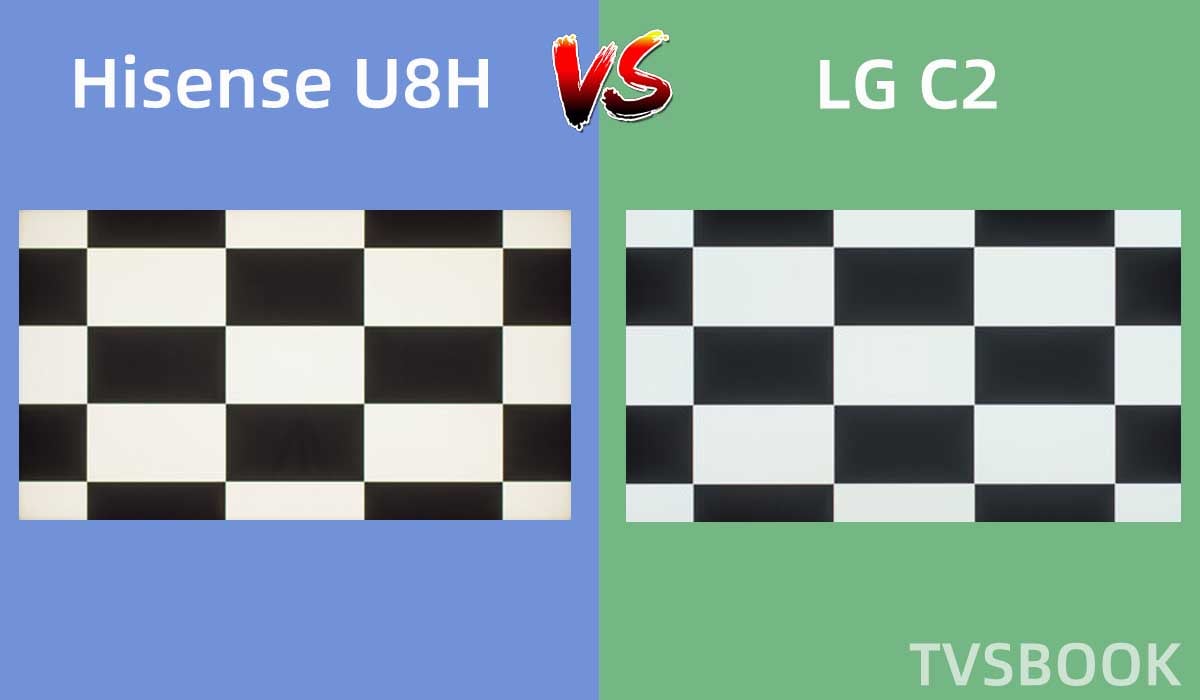 Mini-LED also offers better full-array local dimming than Hisense's previous models, and it makes image performance in dark scenes much higher. However, the algorithm for moving objects leaves much to be desired, and some blurring occurs for fast-moving objects.
Thanks to the self-illuminating properties of the OLED panel, the LG C2 can display perfect blacks and bright highlights with near-perfect contrast. It renders accurate images even in very dark scenes, making it ideal for watching movies at night.
For an OLED TV, the LC C2 has a good brightness performance with high HDR and SDR peak brightness. However, it is less bright compared to better OLED TVs, such as the LG G2 OLED.
Hisense U8H vs LG C2: Sound Quality​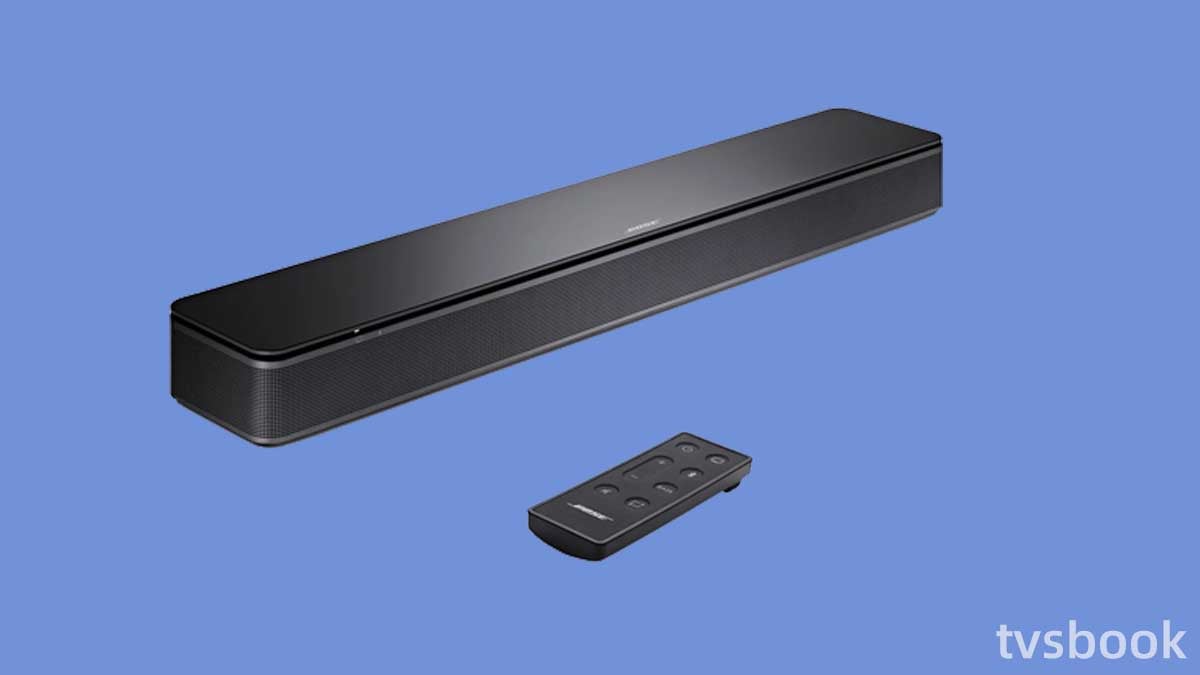 The U8H has 2 x 10 watt speakers built in and is equipped with a subwoofer that produces a certain amount of bass. The sound balance of the TV is good, but the overall sound quality is rather ordinary. If you want better sound quality, you need to configure a soundbar to be connected.
The LG C2 has built-in 40W speakers that provide a good sound balance and bass performance. But like other TVs, the C2 hardly offers impressive sound performance. soundbar might be your way to get a better sound experience.
Hisense U8H vs LG C2: System & Smart Features​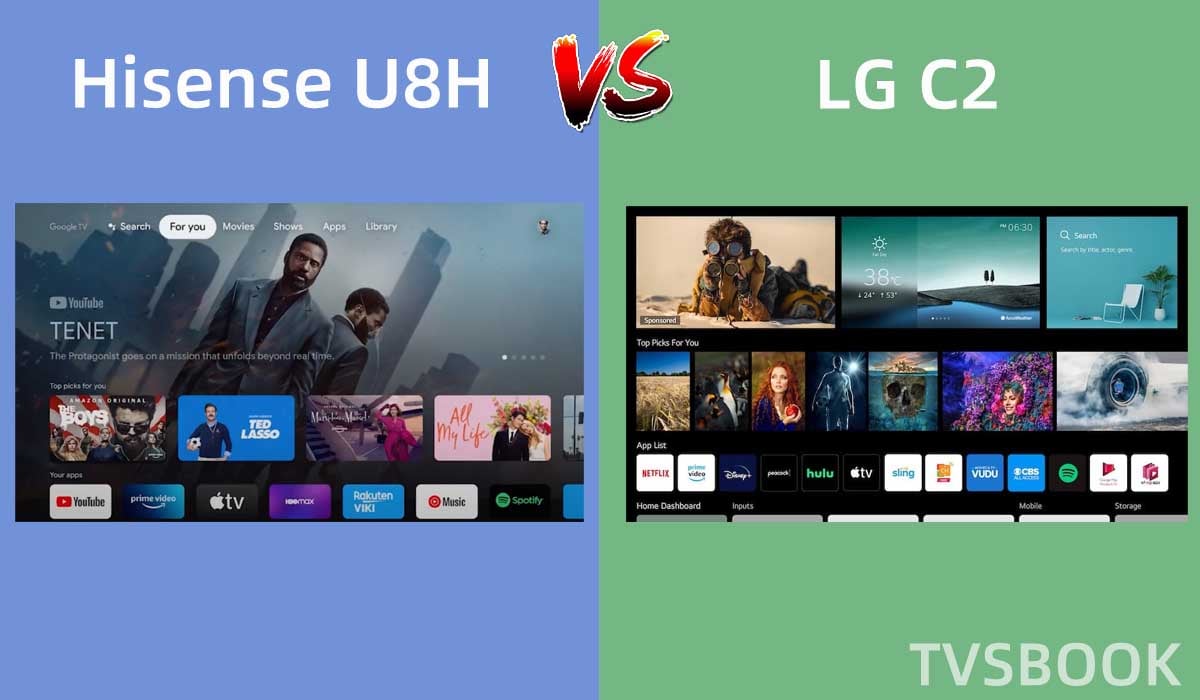 Hisense U8H comes with Google TV 11, an upgrade to the Android TV used in its older models. Google TV has a smooth interface, runs fast, and adds some smart assisted features. It is still essentially Android TV, but offers personalized recommendations and a new design to give users a better experience. You can download a large number of apps from the Google Store.
LG C2 runs the latest version of webOS 22, an LG exclusive. The smart system has a simple and smooth user interface and adds user profiles for personalized content recommendations. Almost all the streaming services and apps you need can be found on LG C2.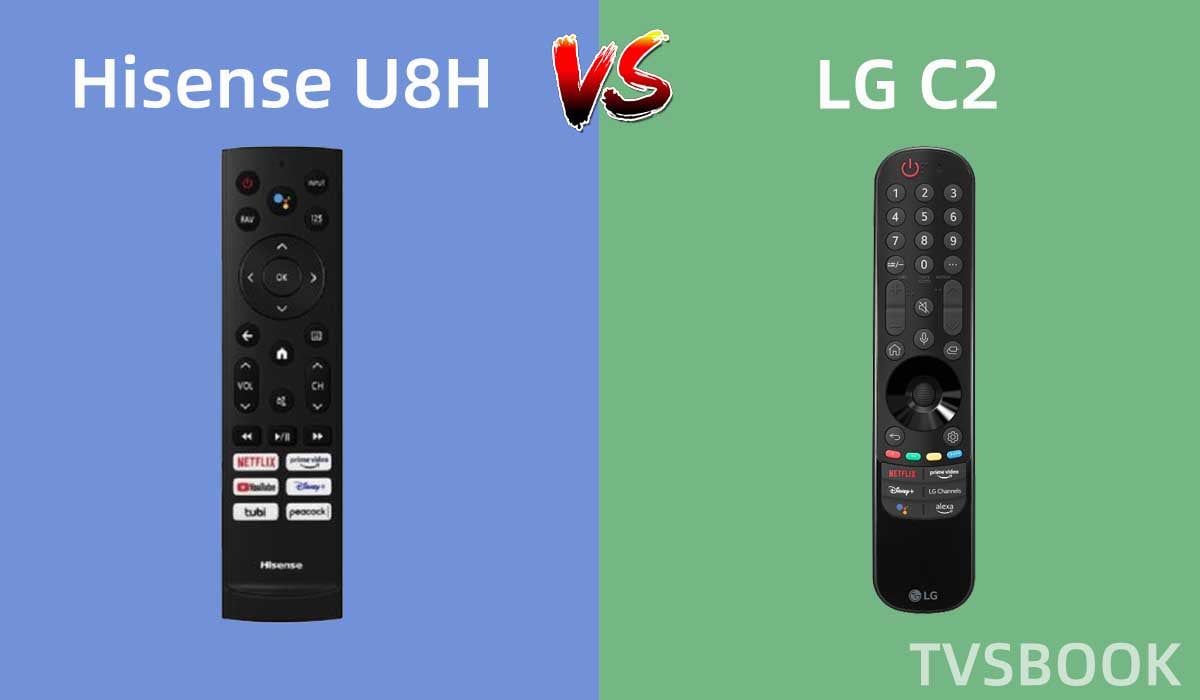 The Hisense U8H comes with a remote control without a numeric keypad that provides shortcut buttons to access popular streaming services. You can also access the Google Assistant and Alexa voice assistant via the microphone on the remote, which can help you open apps or switch inputs.
The LG C2's remote control comes with a numeric keypad and a wireless cursor-like button in the center for easy menu navigation. C2 also offers streaming shortcut access and voice control.
Hisense U8H vs LG C2: Inputs​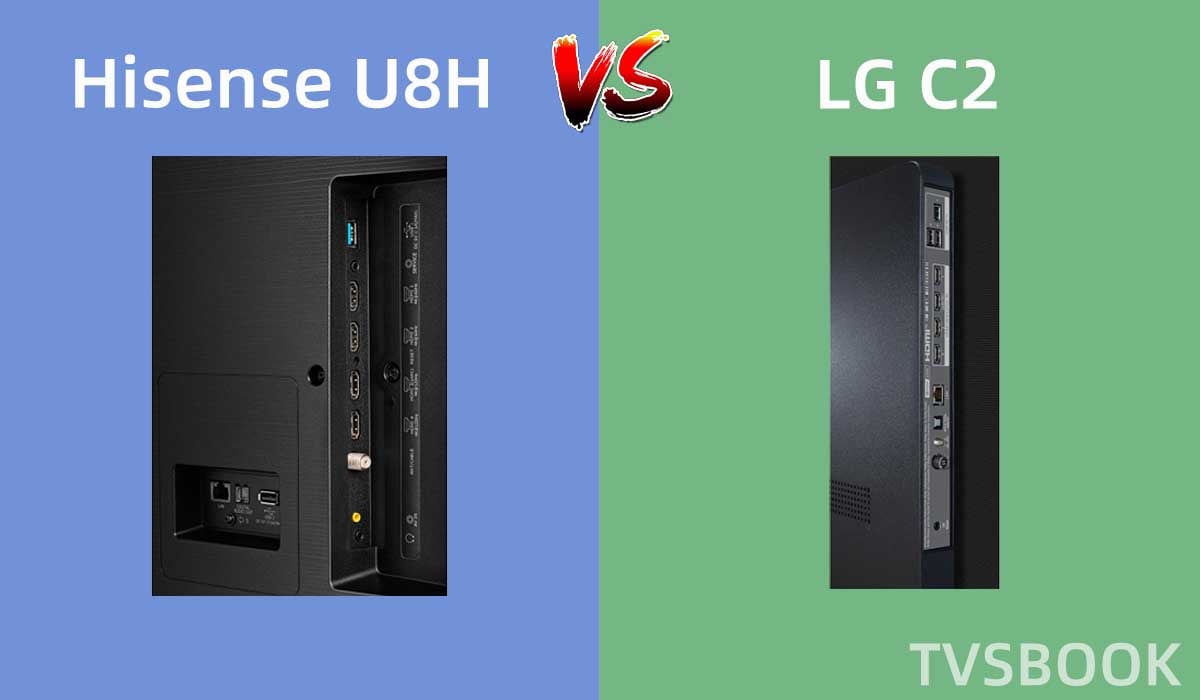 The Hisense U8H is equipped with four HDMI ports, two of which support HDMI 2.1. One of the HDMI 2.1 ports is also an eARC port, and the U8H supports 4K 120Hz, VRR, FreeSync and ALLM, making it a great next-generation gaming console.
All four HDMI ports on the LG C2 support HDMI 2.1 48Gbps bandwidth. The TV supports features including VRR, FreeSync, G-Sync and ALLM to deliver a satisfying gaming experience.
Summary​
Overall, both the LG C2 and Hisense U8H are excellent TVs. the LG C2 will impress with its excellent picture quality and versatile use, and this OLED TV is one of the best OLED TVs you can buy. The wide viewing angle, excellent contrast ratio, and decent brightness make it perform well in bright or dark rooms.
Hisense U8H, on the other hand, is a more cost-effective TV. If you're on a budget, this Mini LED TV won't let you down. It has a surprisingly bright peak brightness and can render accurate images in bright rooms. If you want a cheaper option, check out the
Hisense U6H vs U8H
.
But if you need to watch sporting events with a lot of people, it might be a bad choice because of the narrow viewing angle of LCD TVs.
In short, with the comparison reviews in this article, you should be able to choose the best model for you.