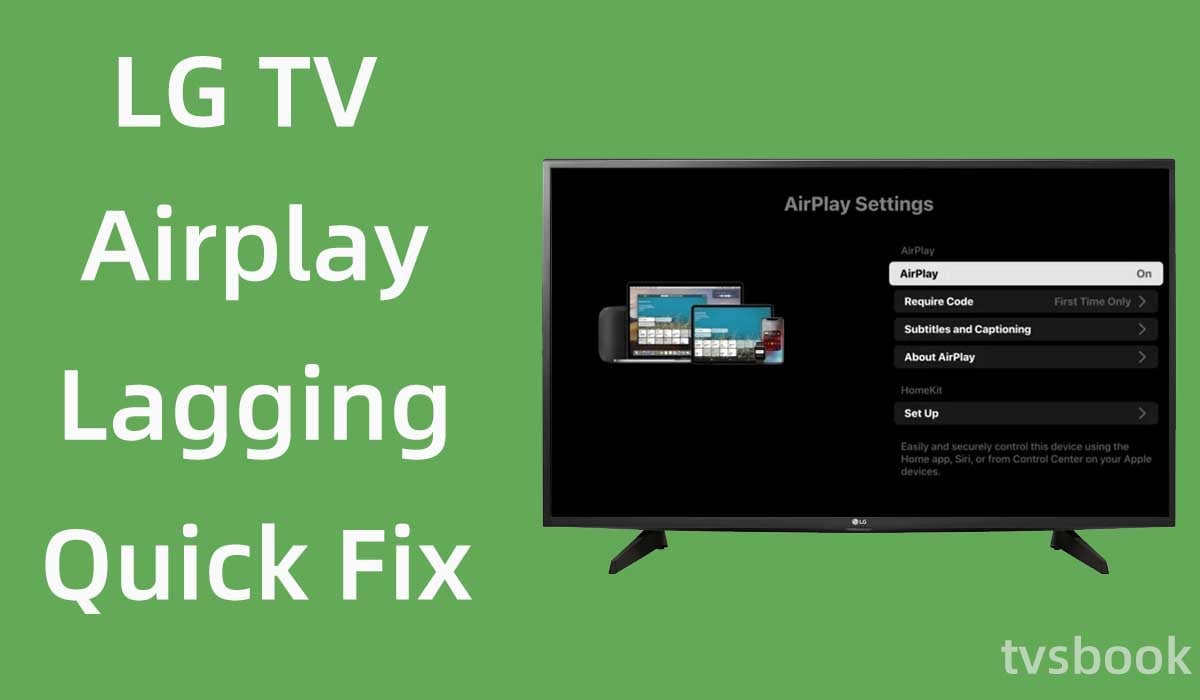 This article will show you how to fix LG TV airplay lagging.
AirPlay is a feature developed by Apple that allows the transfer of audio, photos, videos, and other content between devices. In addition to transferring between IOS devices, more and more TV manufacturers are now producing TVs with built-in Airplay, such as Samsung, LG, Sony, and Vizio. now you can mirror the content screen of your IOS device to watch it on a big-screen TV.
LG TVs are known for their advanced technology and premium quality, making them one of the most popular TV brands. LG has some models of TVs that support Airplay, so you can quickly cast your Apple device to the TV if your TV is in it.
Sometimes, however, this feature may be limited or malfunction, such as when LG TV AirPlay lag issues cause the screen to be intermittent. If you experience such problems, you can follow this article for quick troubleshooting.
Why is LG TV airplay lagging?​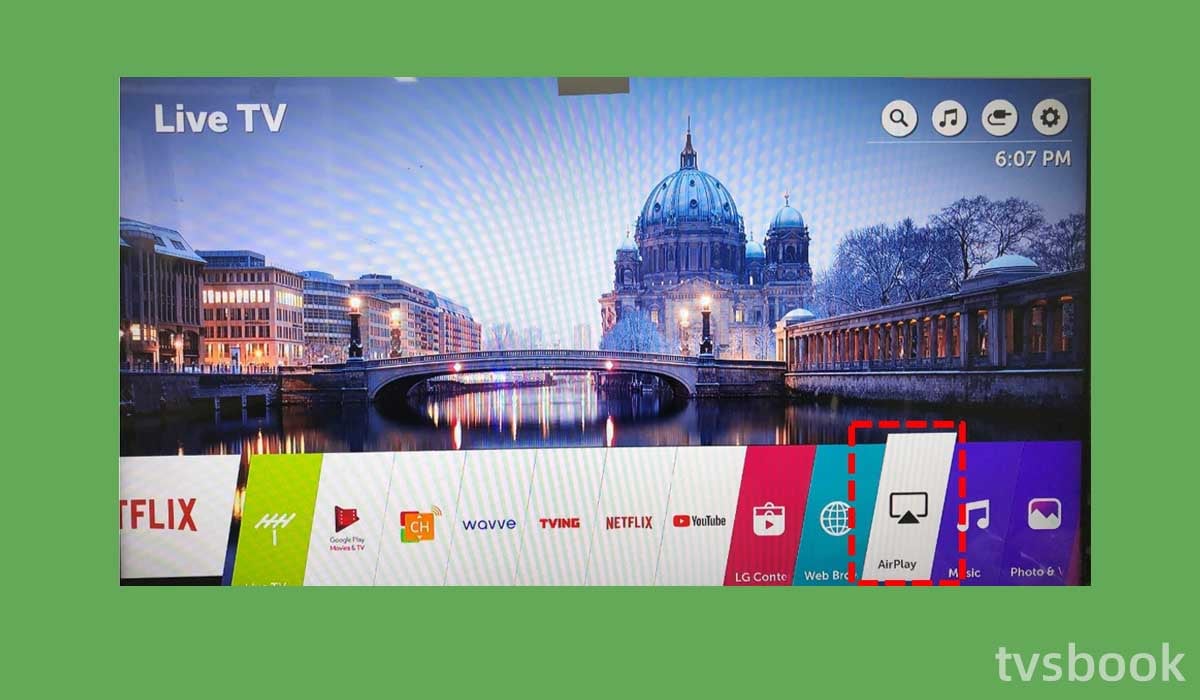 There are many reasons why LG TV Airplay lags, a common one being an unstable or disconnected Internet connection. In addition, temporary errors in the TV application, outdated TV firmware, or temporary system failures can be the cause of Airplay playback delays.
Don't worry, here are some available tips to help you fix LG TV Airplay.
How to fix LG TV airplay lagging?​
Check the Internet​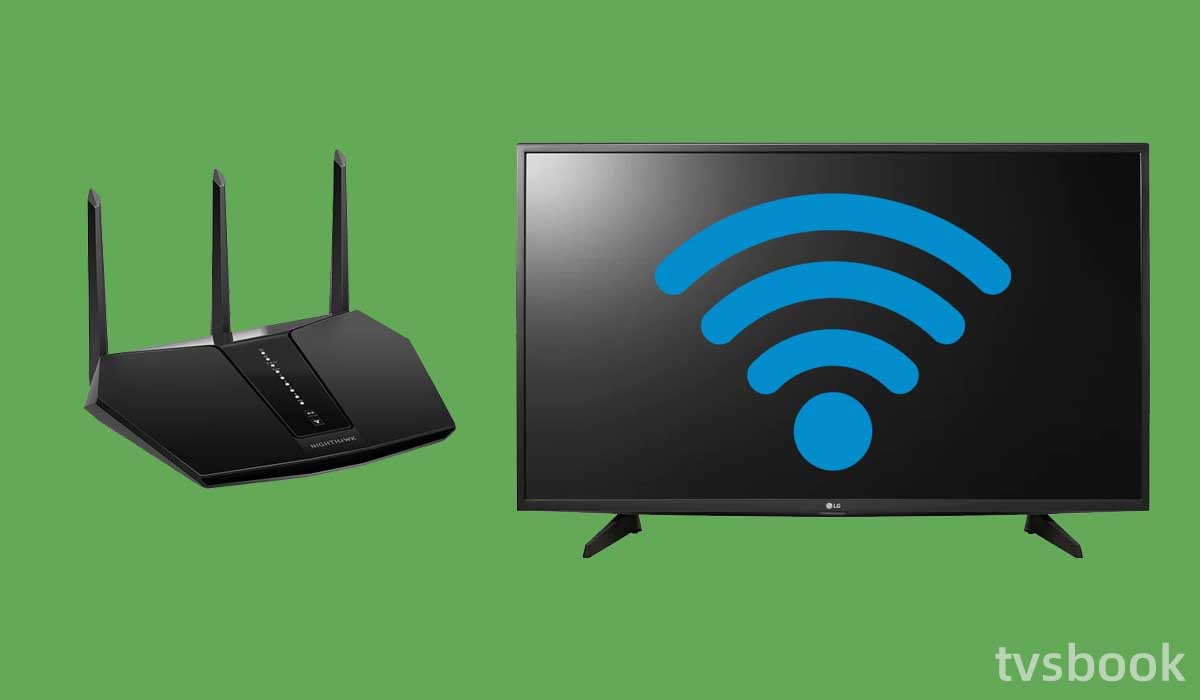 LG Smart TVs need to be connected to a stable, high-speed Internet connection to play video content and access the Internet. If you are using Airplay over a WiFi network, you can try resetting your router to improve transmission quality. Please follow the steps below.
1. Unplug the router's power cable from the wall outlet.
2. Wait for one minute.
3. Plug the router back into the power source.
4. Wait for the router to boot up and connect your LG TV to the network.
5. Use Airplay to play content from your Apple device and check for lagging.
Also, reducing the number of devices connected to the same WiFi network can improve the network quality and speed of your IOS device, which can improve the performance of Airplay.
Restart LG TV​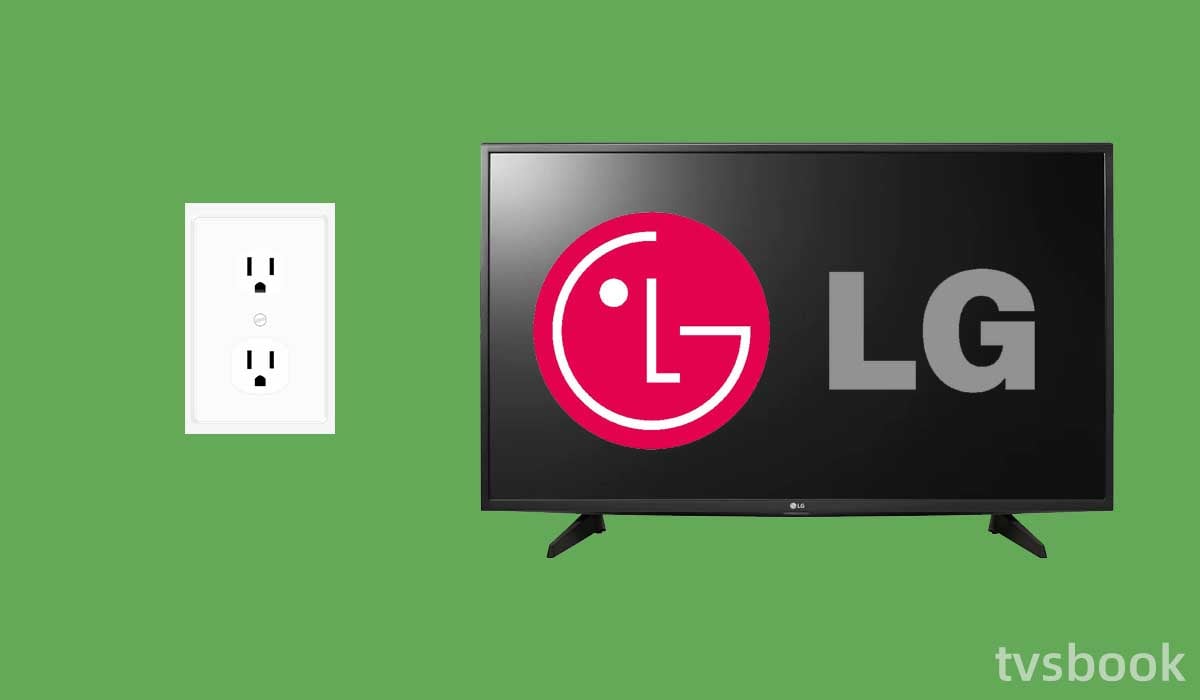 Performing a power cycle (soft reset) on your LG TV will refresh your LG TV's temporary fault, and after restarting, Airplay on your LG TV should work properly. Check out how to fix the
LG TV black screen of death
. Please follow the steps below to perform a soft reset.
1. Unplug the power cord from your LG TV.
2. Press and hold the power button on the TV for about 15-30 seconds.
3. Wait for more than one minute.
4. Plug the TV back into the wall outlet.
5. After the TV starts up, try the Airplay function to see if the error still exists.
See what to do when
LG TV keeps restarting
.
Update LG TV software​
LG Smart TVs receive regular firmware updates, which allow you to keep your TV configured with the latest software and features, and to fix known bugs in a timely manner. If your LG TV system is out of date, you may not be able to use your Smart TV's features properly, which include the Airplay feature.
Therefore, I recommend that you check your LG TV for available updates and turn your TV's automatic updates on.
1. Use the LG remote control to enter
Settings
.
2. Select
All Settings
.
3. Navigate to
Support
.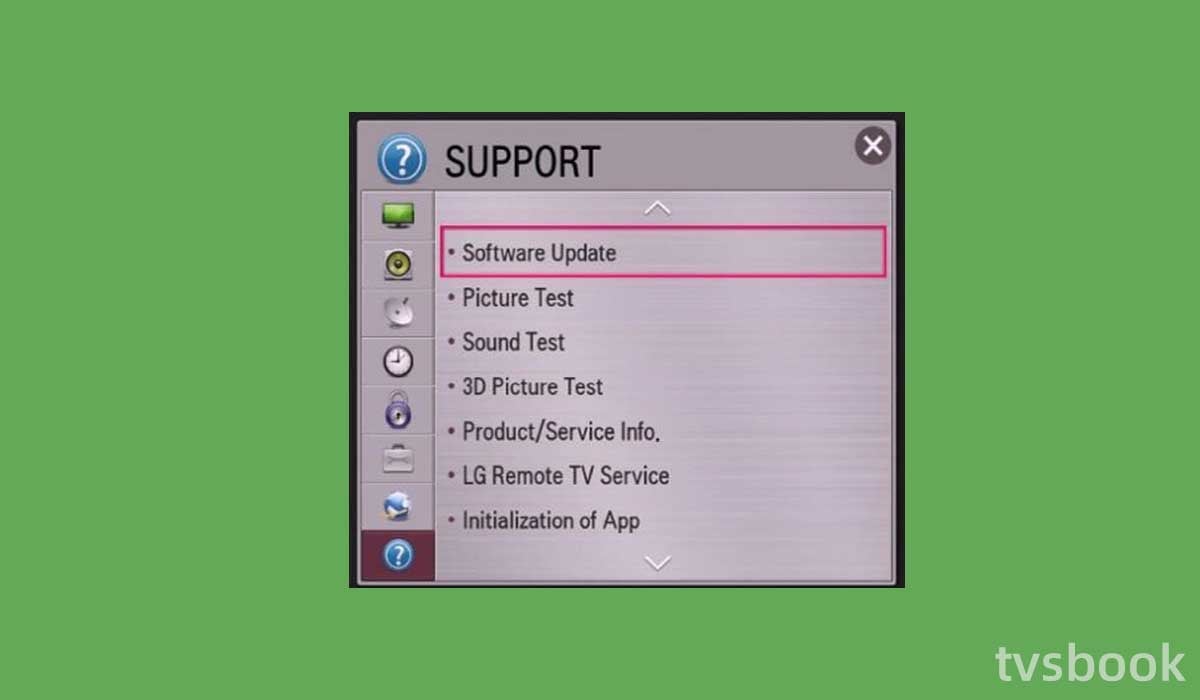 4. Click
Software Update
.
5. Select
Check for updates
.
6. If an update is available, click
Download
and Install.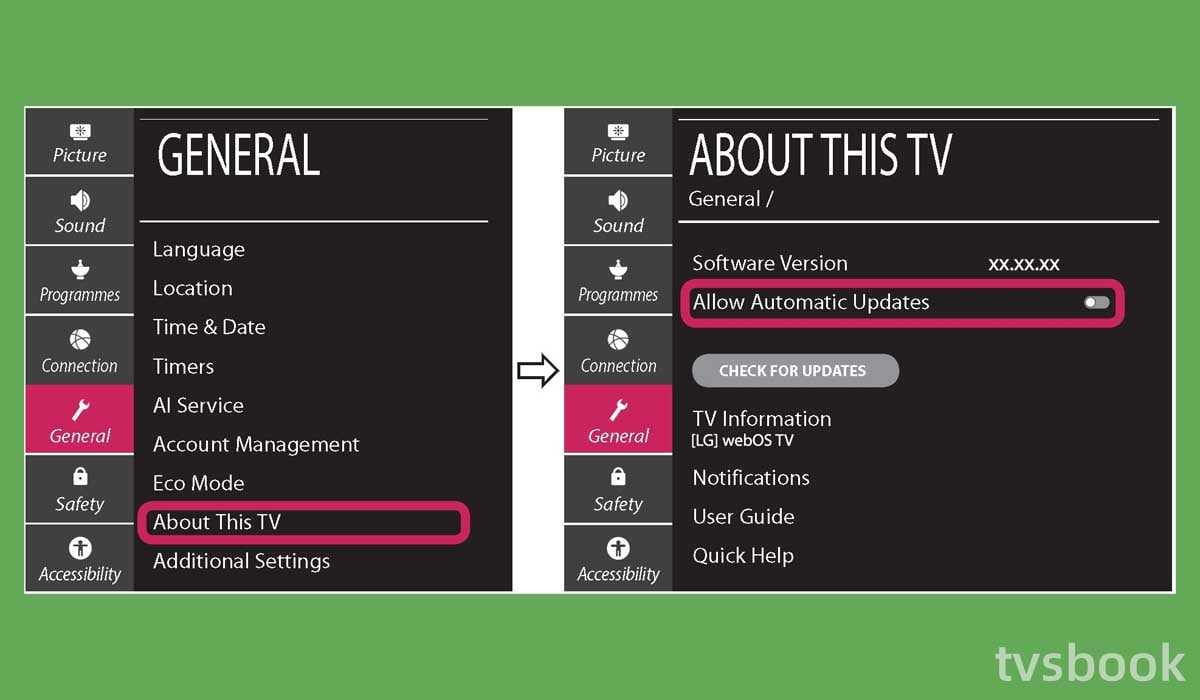 7. Set
Auto Update
to
On
so that your LG TV will automatically download and update if new firmware becomes available afterward.
Restart mobile devices​
When you experience a delay in Airplay on your mobile device using IOS, you can try restarting your mobile device. Then try reconnecting to your LG TV to check if the problem can be solved.
Check if your LG TV supports Airplay​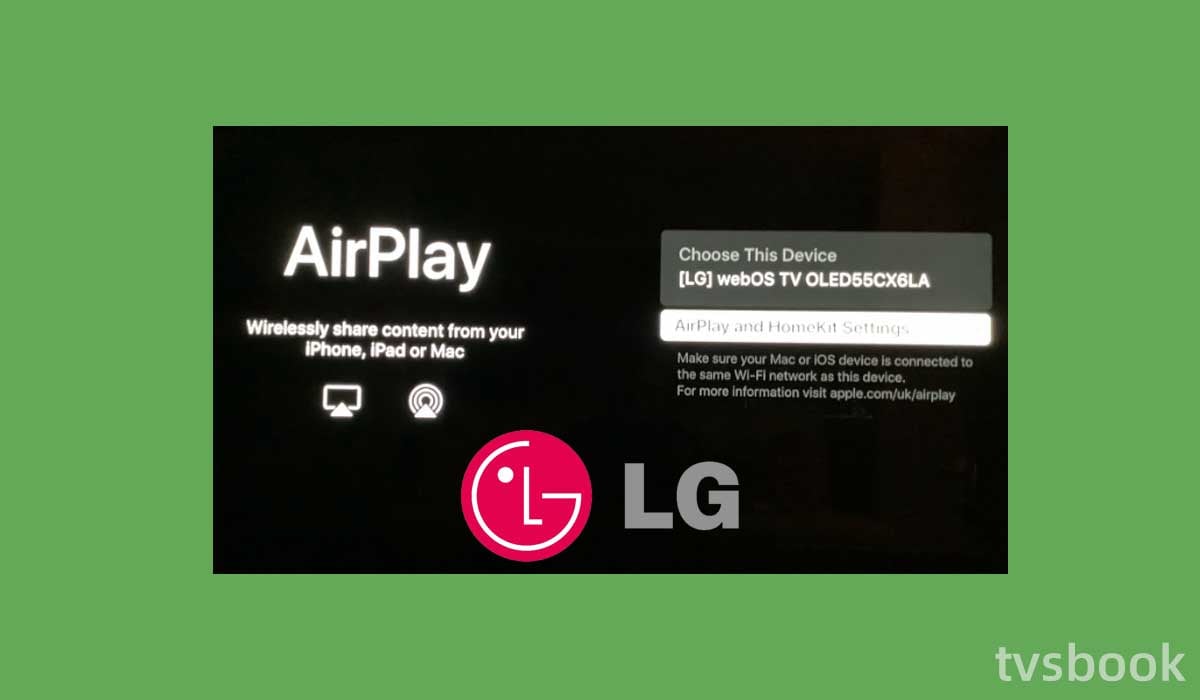 Not all LG TV models support Airplay, so if you're not sure, you can check if your LG TV is on the list of models that support AirPlay 2.
Prior to this, Airplay only supported transferring between Apple devices to each other. Later, more devices started to have Airplay 2 built-in to support screen sharing from IOS devices. In addition to LG, some TV models from Samsung, Roku, and Vizio are also compatible with AirPlay.
Here are the LG TV series that support AirPlay 2.
LG OLED (2018, 2019, 2020)*
LG SuperUHD SK 9, 8 series (2018)
LG UHD UK 62 series or above, UK 7 series (2018)
LG NanoCell NANO 9, 8 series (2020)*
LG UHD UN 8 series (2020)*
LG UHD UN 71 series or above (2020)*
LG NanoCell SM 9, 8 series (2019)
LG UHD UM 7, 6 series (2019)
Use 2.4 GHz Wifi​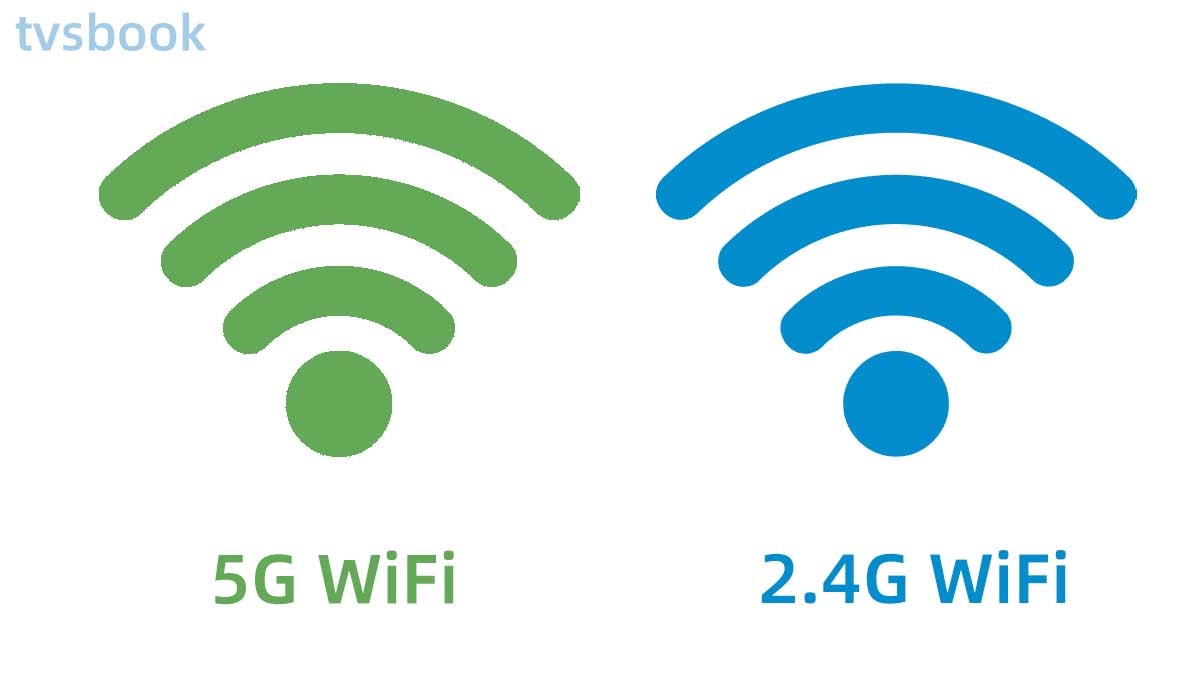 If you use dual-band WiFi, 5G WiFi may be the cause of Airplay lagging on your LG TV. You can try using 2.4 GHz Wifi instead of 5 GHz Wifi. Some users have reported that this fixes the Airplay glitch on LG TVs.
Factory Reset LG TV​
Try the following steps to reset your LG TV to the factory default settings.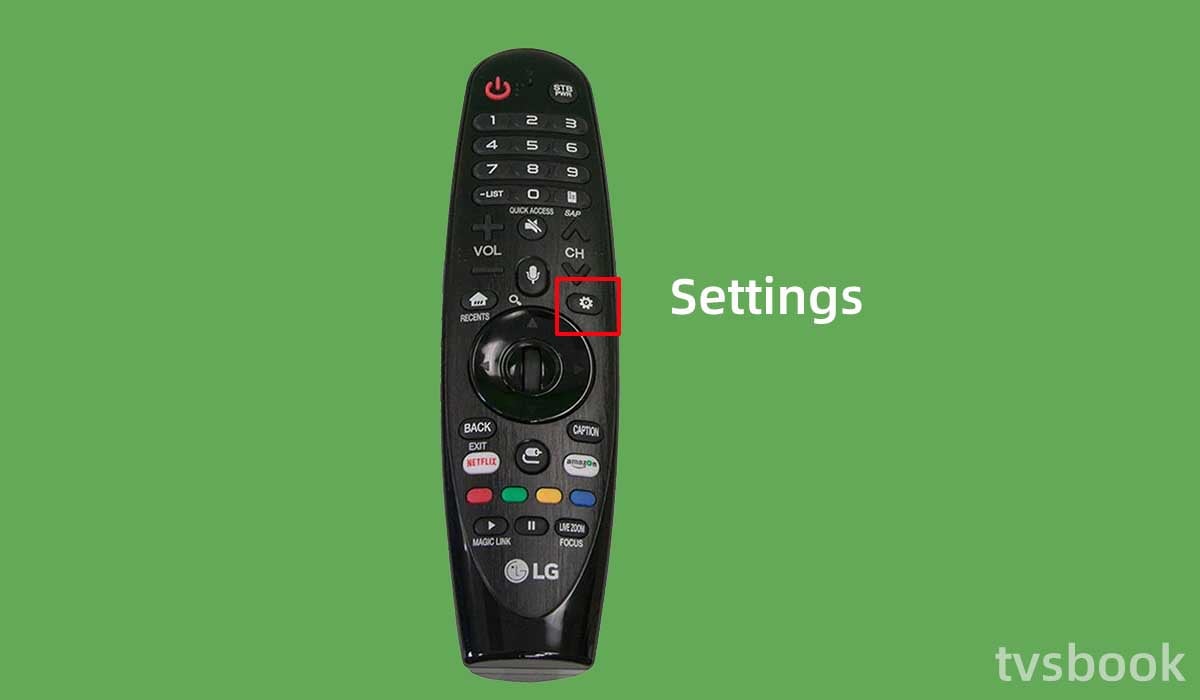 1. Press the Settings button on the LG remote.
2. Select
General
from the list.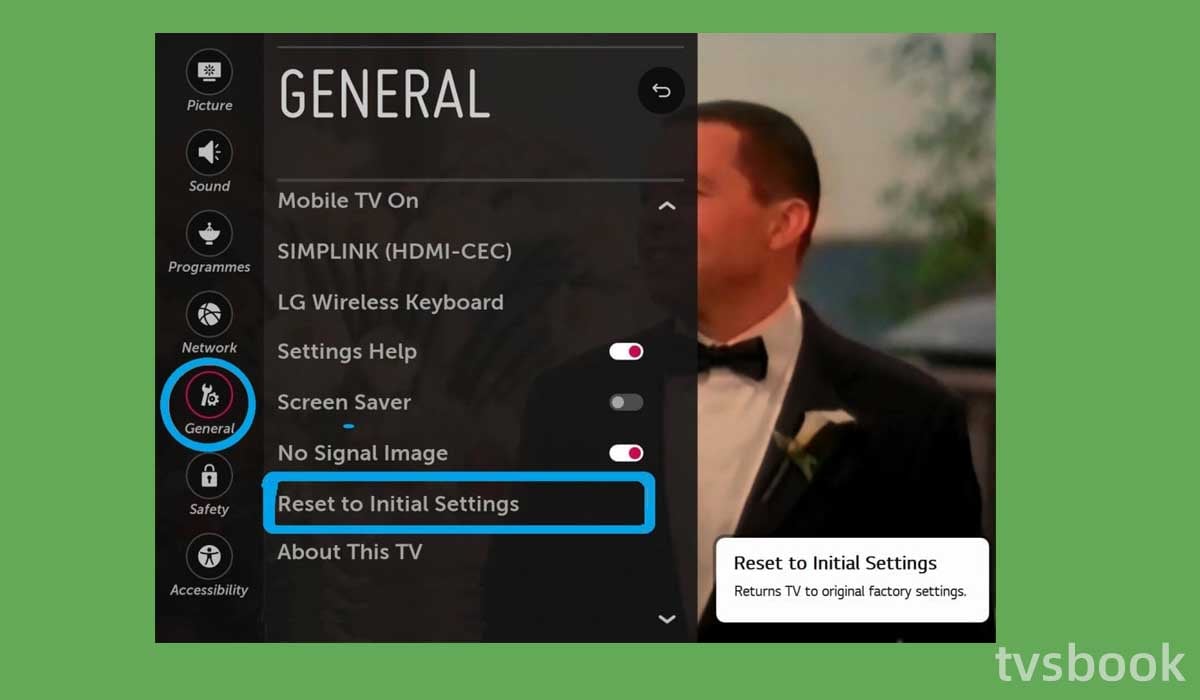 3. Click
Reset to initial settings
.
4. The LG TV will restart and you will need to follow the on-screen prompts to complete the settings.
A factory reset will erase all information from your TV, including your login credentials, and you will need to log in to your application account again after the reset.
Contact LG support
If the solutions above
Summary​
LG TV airplay lagging can be fixed quickly by the methods listed in this article. If you have tried everything and nothing works, you can try contacting LG's customer support for more professional help.
FAQs​
Why is AirPlay mirroring so laggy?​
This is usually caused by latency or dropped packets on the network that hosts these devices. This can happen for a variety of reasons, but it usually boils down to the devices having difficulty communicating efficiently over your network.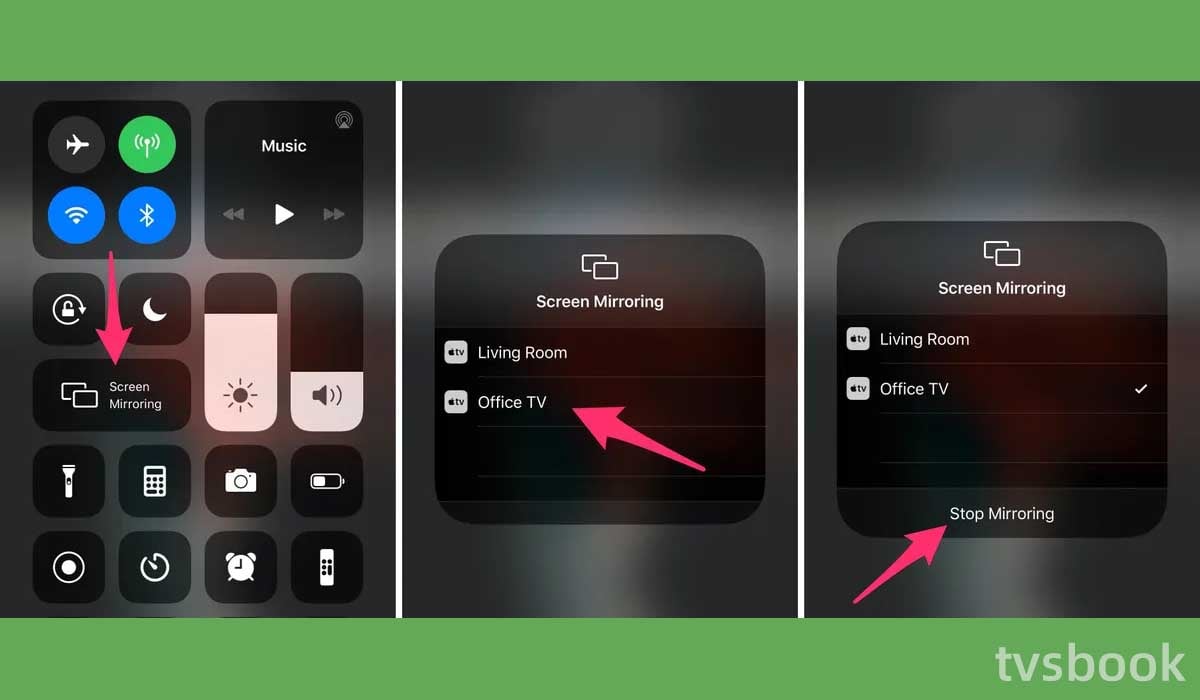 How do I fix my LG TV from lagging?​
Turn on the 'AV Sync Adjustment' and toggle the slider to sync the audio to the video, disable different features within the 'Picture Settings' to reduce video lag, enable the 'Game Mode' setting, and switch to another HDMI port to fix a delay or lag on an LG TV.
Why does my LG TV keep stuttering?​
Try a different cable (usually HDMI), as your wire may be malfunctioning (or try the same cable on a different device and see if the problem persists). Examine the video output settings on the device that is causing the issue. Image flickering can be caused by incorrect resolution or refresh rate settings.