Samsung Q80B is the new Samsung 4K QLED TV in 2022 and Samsung QN90A is the 4K Neo QLED TV in 2021. Many users want to know the difference between them, so this article will compare these two 4K TVs.
1. Appearance Design

​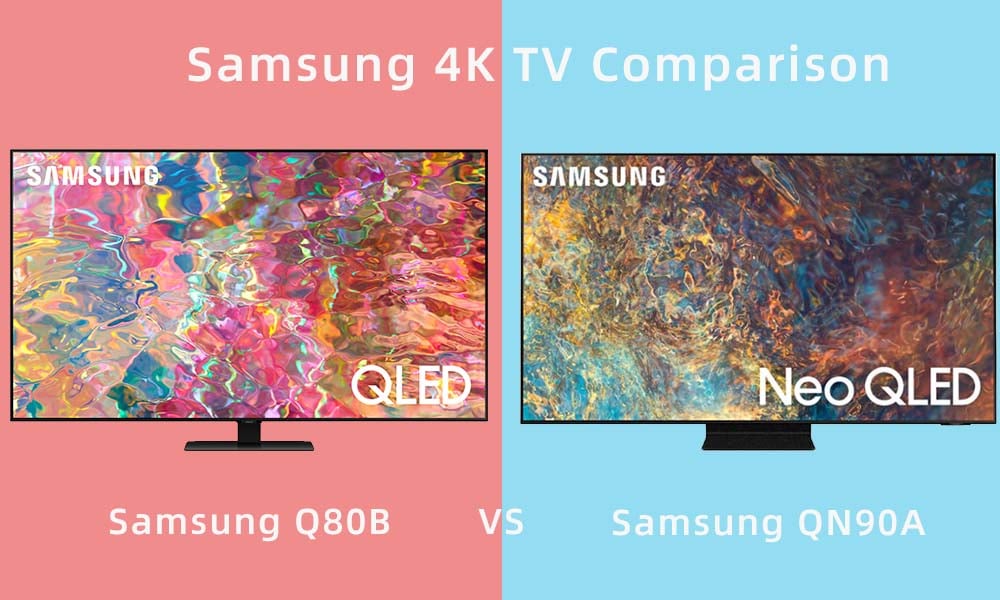 The Samsung Q80B has a sleek and simple design, similar in appearance to last year's Q80A, and features the classic Samsung TV square stand that supports the TV well. The Samsung QN90A has a clean look with thin bezels and a metal stand.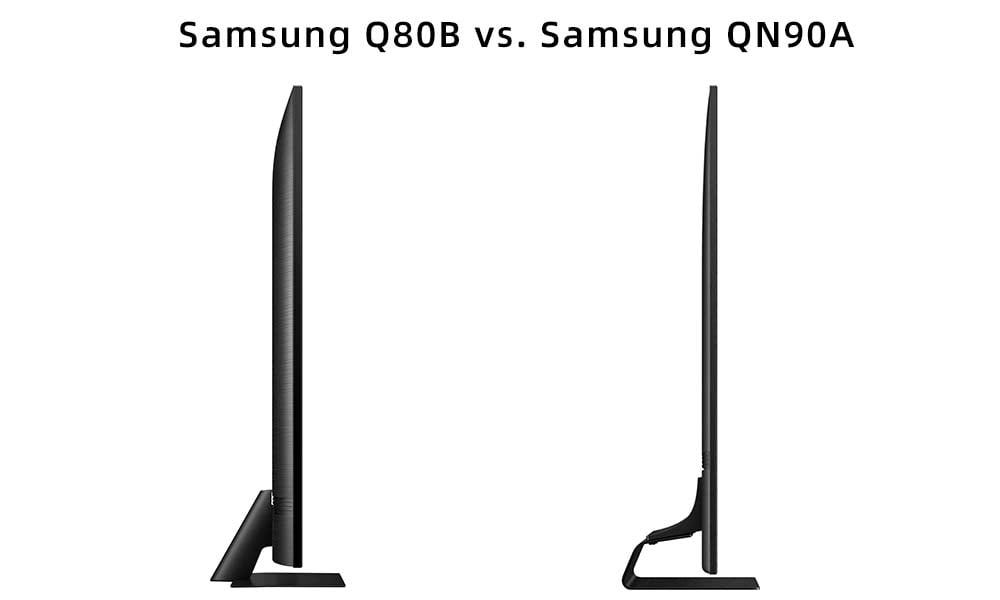 Both TVs have a flat design, but the QN90A is a bit thinner and doesn't stick out even when placed on the wall. But perhaps because the panel is so thin, it will shake a little when placed on the stand.
2. Picture

​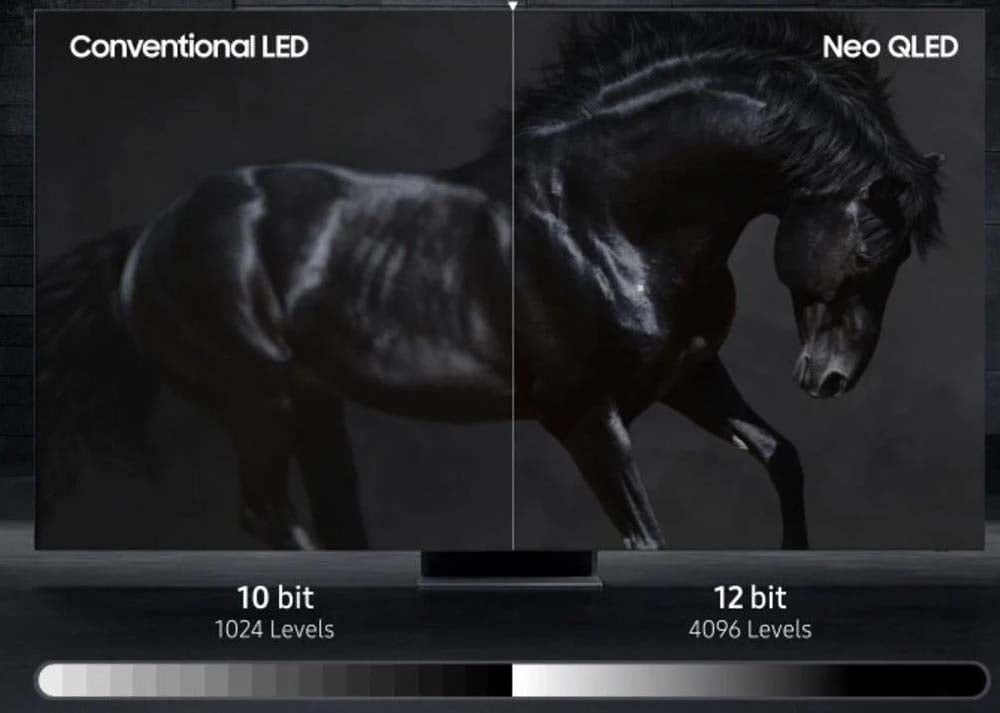 The Samsung QN90A has excellent SDR brightness, and it fights glare in bright enough environments. It uses Samsung's popular display technology Neo QLED . The Samsung Q80B, on the other hand, uses QLED. The biggest difference between the two is that QLED panels use traditional LED backlighting, while Neo QLED uses mini-LED backlighting.
The mini-LED is smaller than a regular LED, so the Samsung QN90A has more LEDs and dimming zones. That's why the Samsung Q80B uses Quantum HDR 12X technology, while the QN90A is Quantum HDR 32X. Therefore the QN90A has more precise light control and better contrast.
In addition, the QN90A supports HDR 10, HDR 10+, Hybrid Log-Gamma (HLG), while the Q80B supports HDR 10+, Hybrid Log-Gamma (HLG).
3. Configuration

​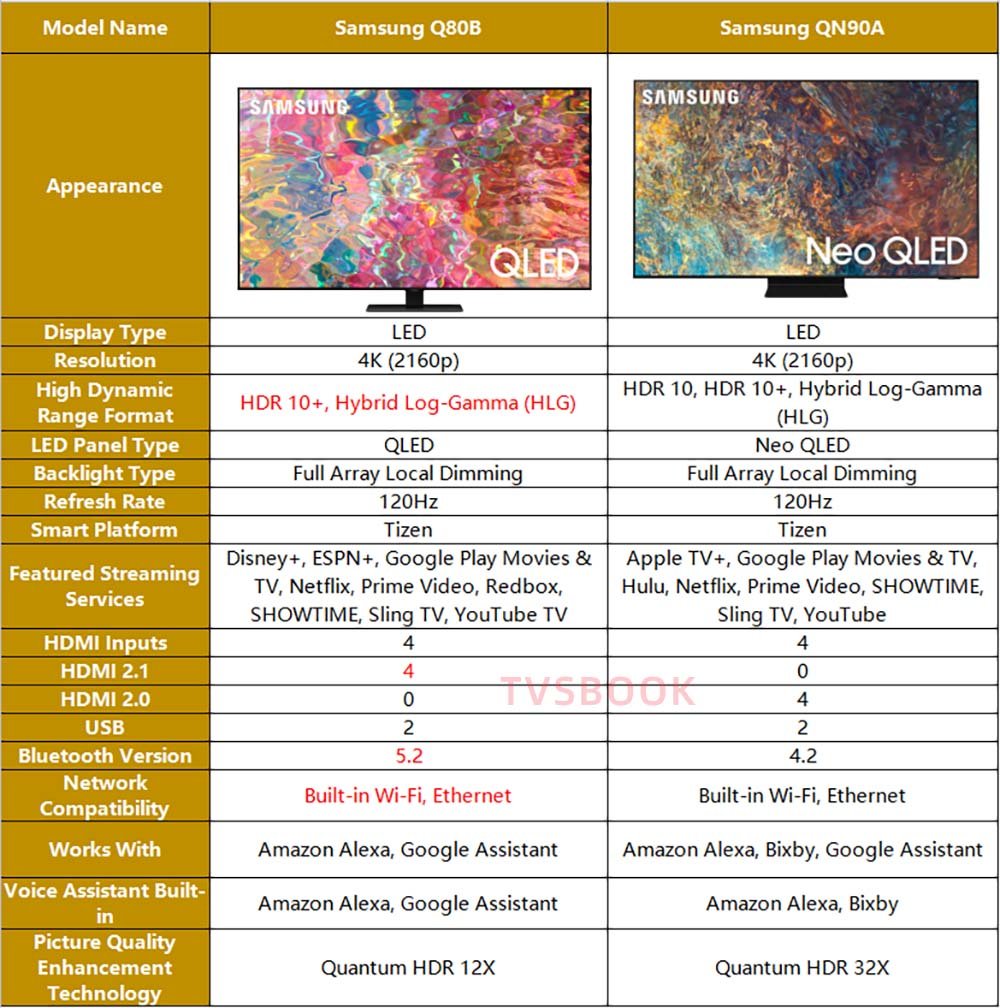 Both TVs support 4K 120Hz for smoother and clearer movies and games, but only the Q80B comes with an HDMI 2.1 port, which may be important to you if you're a gamer. (
The importance of HDMI 2.1 for TVs
)
Summary

​

The main difference between the two TVs is that the Samsung Q80B uses a QLED panel, while the Samsung QN90A uses Neo QLED

(mini-LED) panel. The QN90A light control can be subtle and precise, resulting in better overall contrast