Here is the review of the Samsung QN90B Neo QLED 4K TV released in 2022. How does this new 4K TV perform? You can find out here.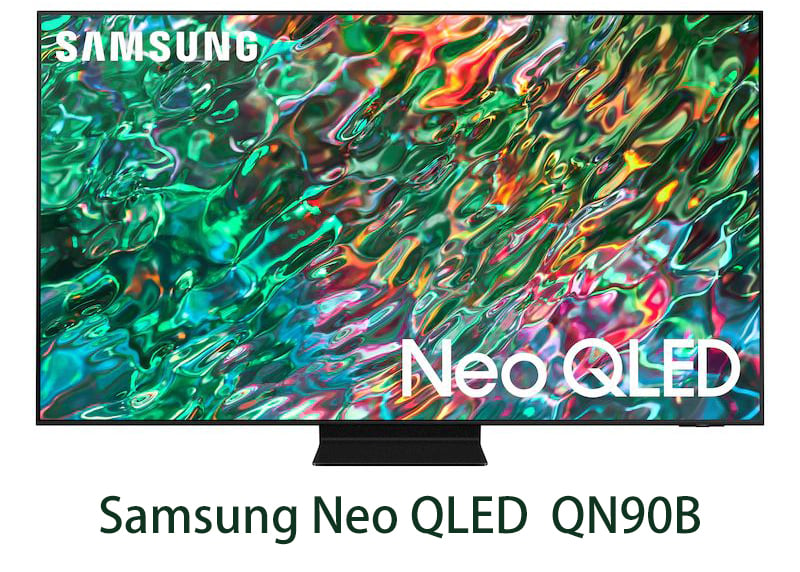 Samsung QN90B Review Appearance​
The Samsung QN90B TV adopts a full-screen bezel-less design with very thin bezels. Its desktop stand provides solid support, while also leaving enough clearance for a slim soundbar to sit under the screen.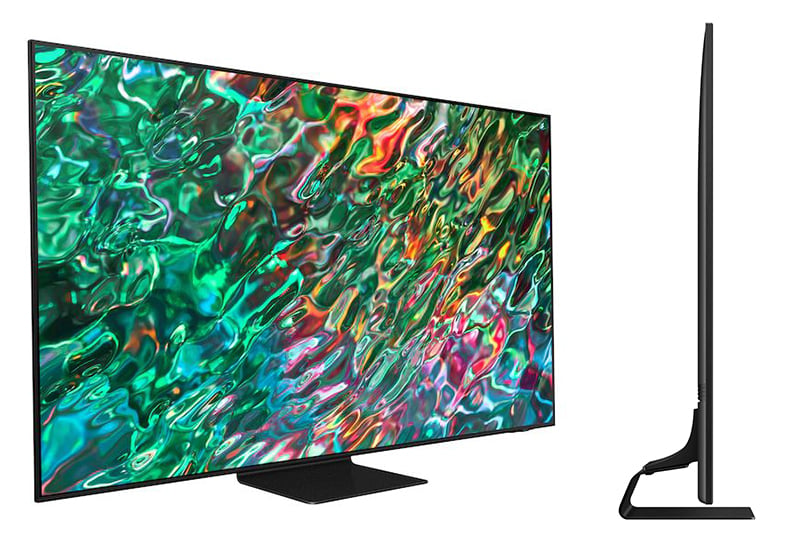 Where the Samsung QN90B series differs from Samsung's QN95 model is the onboard video connection. All four HDMI ports can handle high frame rate video up to 4K/144Hz and support ALLM, HDMI eARC, Quick Switch and Freesync Premium Pro.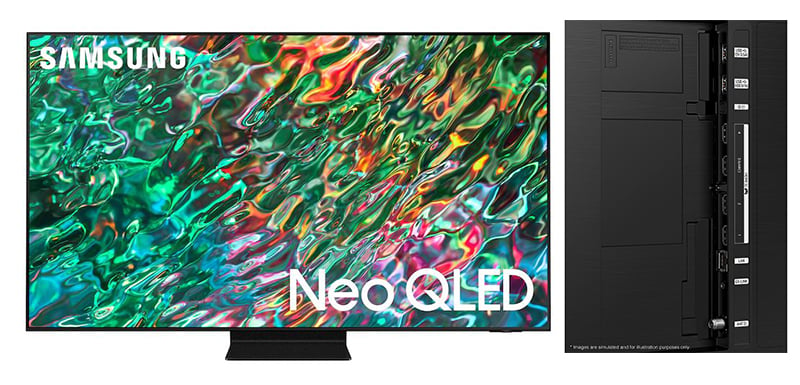 Samsung QN90B Review System​
The LCD panel used in the Samsung QN90B TV has a layer of quantum dots for extended color. After measurement, Samsung QN90B has 99.9% Rec coverage and 91.5% DCI-P3.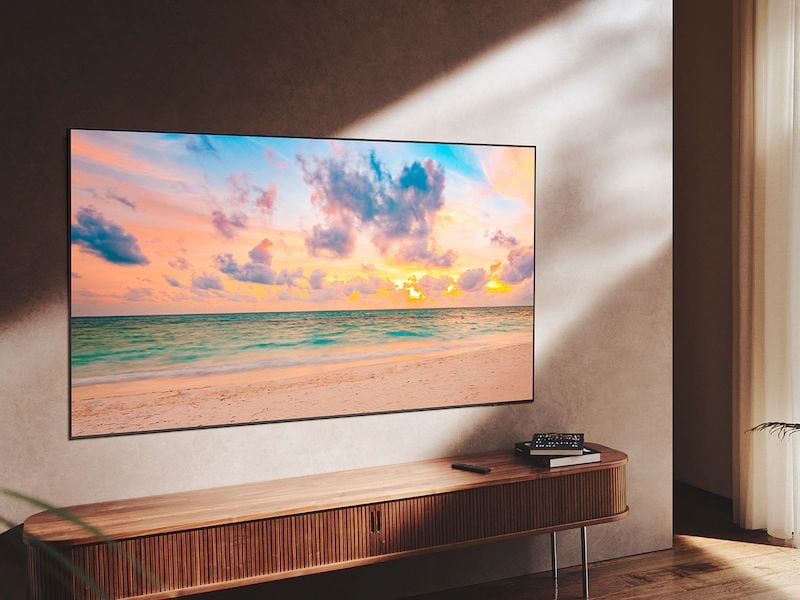 As mentioned above, the Samsung QN90B is powered by Samsung's Neo Quantum 4K processor. Supports HDR10, HLG and HDR10+ high dynamic range formats, as well as HGiG. But like other Samsung TVs, the Samsung QN90B doesn't support Dolby Vision HDR.
Samsung QN90B Review Display​
When viewing the test pattern through a 4K signal generator and Spears & Munsil UHD HDR Benchmark disc, both the full-screen 100% white pattern and lower levels of gray showed slight color tinting and uneven brightness.
However, in terms of viewing angles, the Samsung QN90B is able to maintain brightness and color accuracy at a viewing position of 45 degrees off-center, proving that its viewing angle is very wide. I turned on the ceiling light to check out its anti-glare screen, and it did look great with the lights on.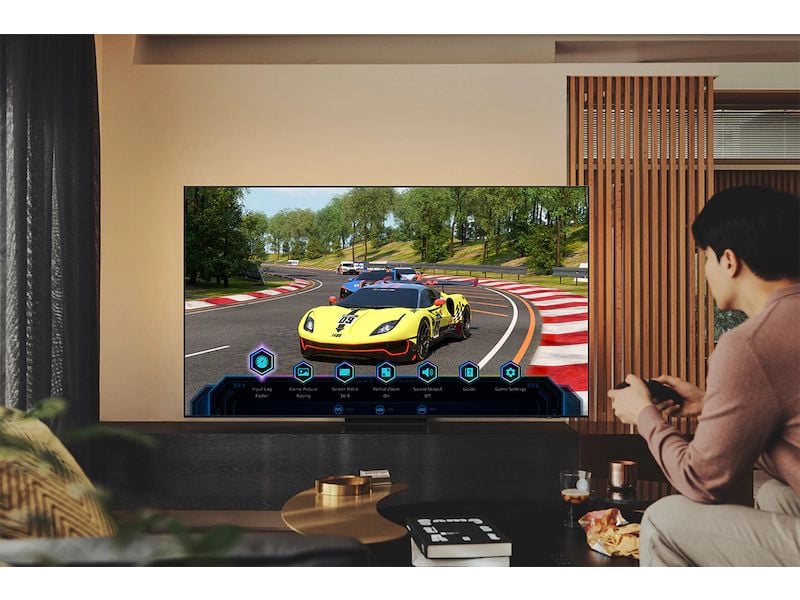 The Samsung QN90B has a measured maximum picture brightness in the 2000 nit range on a 10% white window in dynamic mode. This is sufficient for viewing most HDR content. Colors in movie mode are mostly accurate, but blacks are very dull, obscuring details in the shadows. Also, in gaming mode, the 4K test signal generator has an input lag of 9.8ms, compared to 12ms for the 1080p source.
Samsung QN90B Review Audio​
The Samsung QN90B features Samsung-specific audio features such as object tracking sound, Q-Symphony audio technology (which allows the built-in 2-channel, 40-watt audio system to work with one of the company's soundbars), and Active Voice amplifier. In addition to the HDMI eARC connection, it also has a Bluetooth audio output for wireless connection to a soundbar or headphones.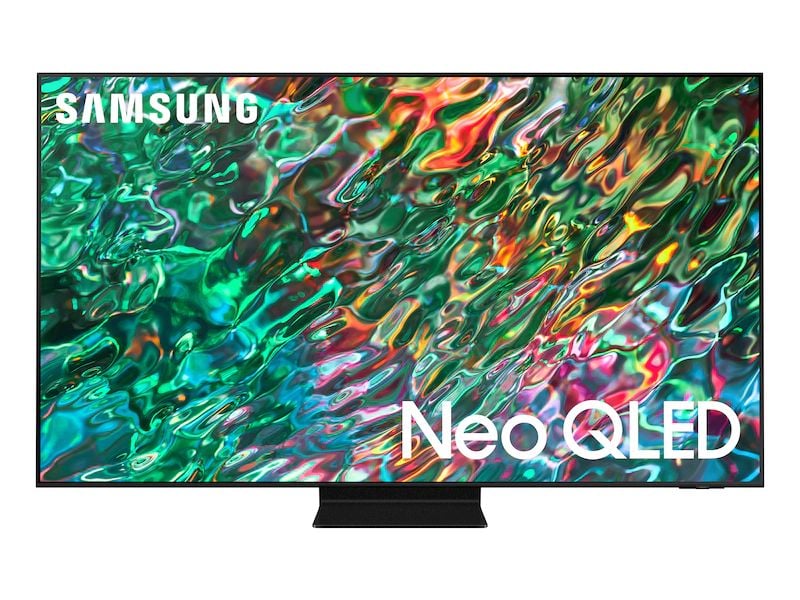 Samsung QN90B Review Summarize​
Among high-end Samsung TVs, the Samsung QN90B is still relatively cost-effective. It can meet the needs of most users in terms of basic functions and picture quality. While not ideal at darker pictures, the Samsung QN90B's picture is bright, colorful, and the local dimming performance of the Mini-LED backlight is exactly what you'd expect from a high-end TV.
For more about Samsung QN90B, Keep reading:
Samsung QN90B vs. Samsung QN90A vs. Samsung QN85B TV Review
Samsung QN95B vs QN90B: what's different
Samsung QN90A vs. Samsung QN90B TV Review