If you're considering buying a Samsung TV, you're probably comparing the new 2022 model to the 2021 model. The Samsung QN90B and QN90A, two different years of
Neo QLED
TVs, are getting a lot of attention, while the Samsung QN85B, a 2022
QLED
TV, is also being compared. This article will compare these three popular TVs and hopefully provide a reference for you to buy a Samsung TV.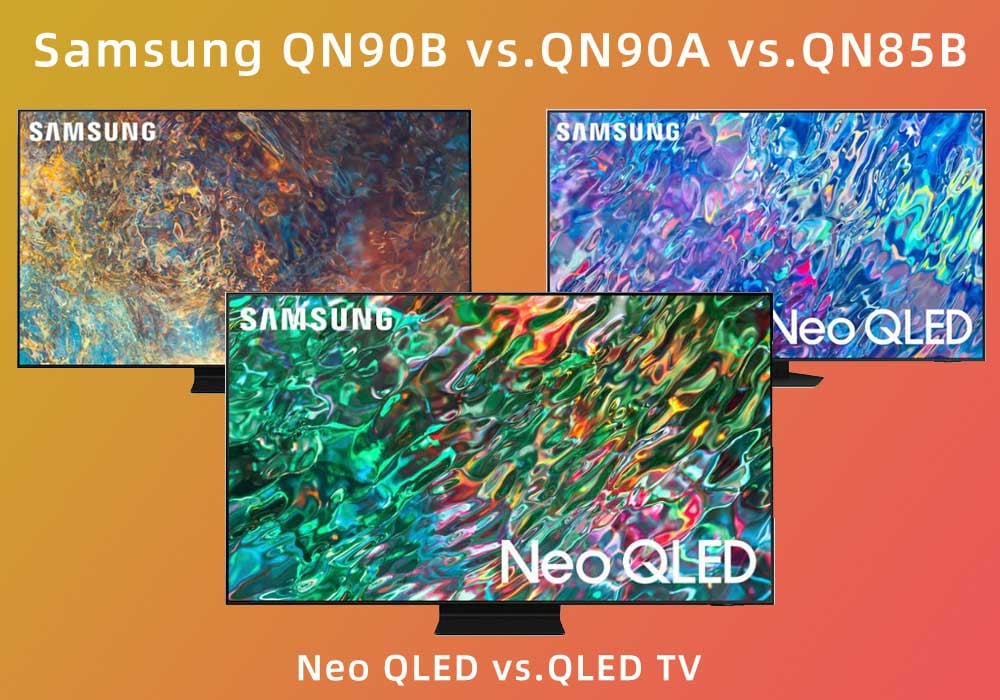 Similarity

​

1. All three TVs output 4K 120Hz with Quantum HDR, providing better picture color and contrast.

2. Three TVs feature Full Array Local Dimming, which means the dimming area can be adjusted independently on the display to improve contrast.

3. All three TVs have the Amazon Alexa sound assistant built-in. In addition, the QN90B and QN85B have Google Assistant built-in, while the QN90A has Bixby built-in.
Difference

​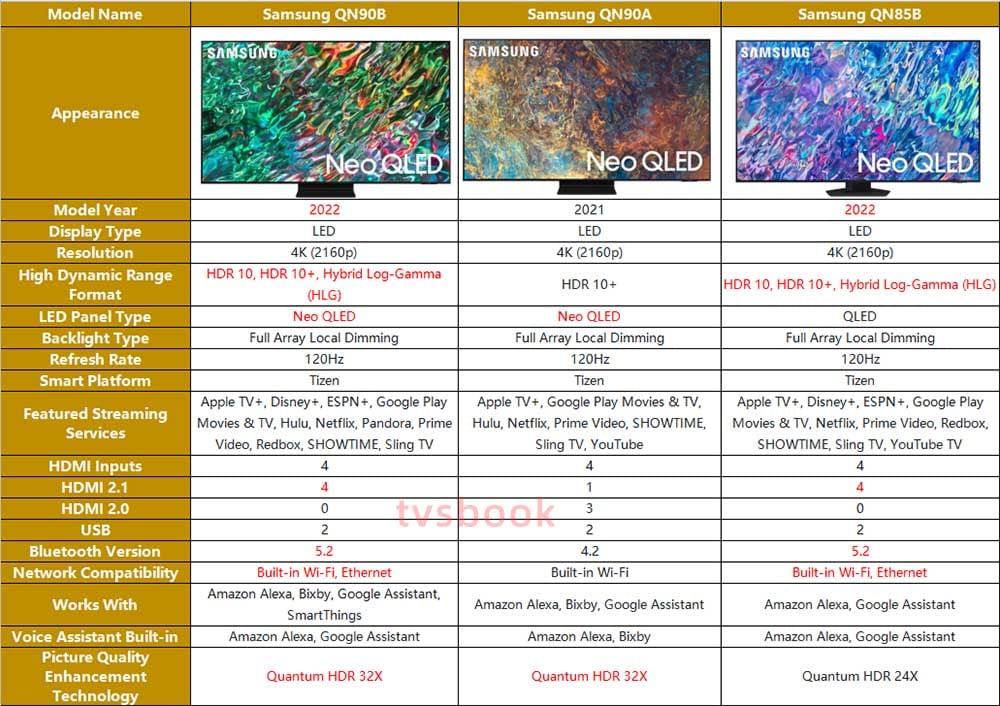 1. Neo QLED vs. QLED

​

The QN90B and QN90A feature Neo QLED panels, and the QN85B feature a QLED panel. As we mentioned in

Samsung Q80B vs. Samsung QN90A TV Review

, Neo QLED is an improvement to existing QLED displays based on Samsung's quantum dot technology. The Neo QLED uses mini-LED backlighting, while the QLED uses traditional LED backlighting. With mini-LED backlighting, you can find higher contrast and brightness on the Samsung QN90B and QN90A.
2. HDMI 2.1 vs HDMI 2.0

​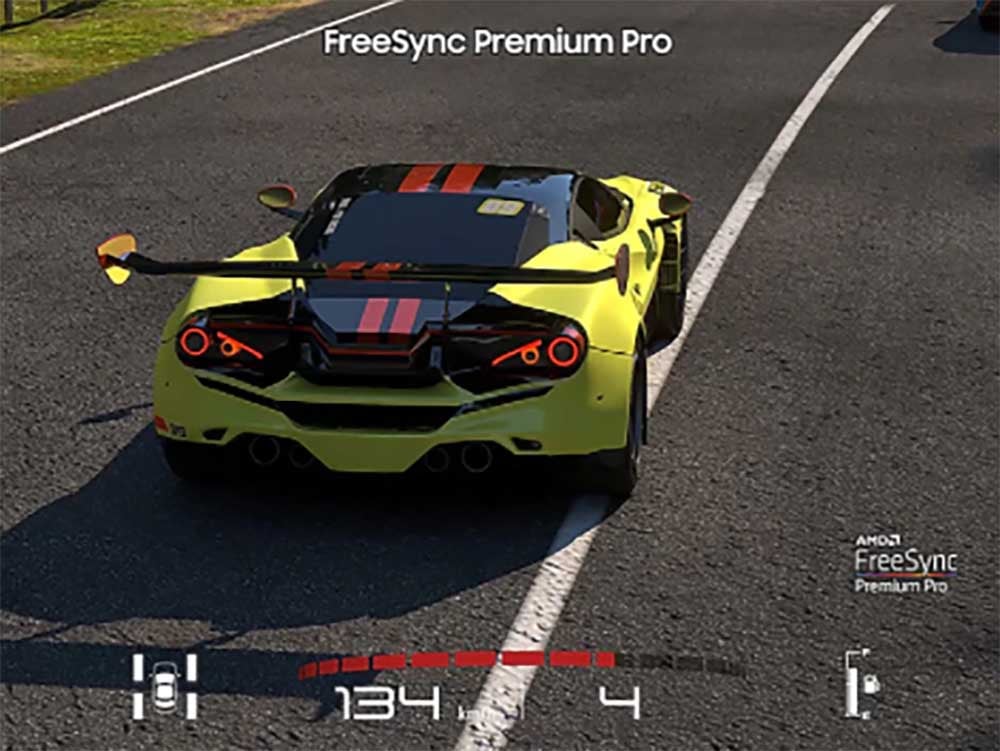 It is not difficult to notice that the QN90B and QN85B, as the new 2022, are equipped with four HDMI 2.1 ports, while last year's QN90A is equipped with 3 HDMI 2.0 ports and only 1 HDMI 2.1 port. If you are a PS or Xbox gamer, this point may be important to you, it affects the clarity and smoothness of your game graphics. (For more information about HDMI 2.1 and gaming TV, you can refer to the
4K 120Hz Gaming TV Buying Guide
and
The importance of HDMI 2.1 for TVs
).
3. Quantum HDR 32X and Quantum HDR 24X

​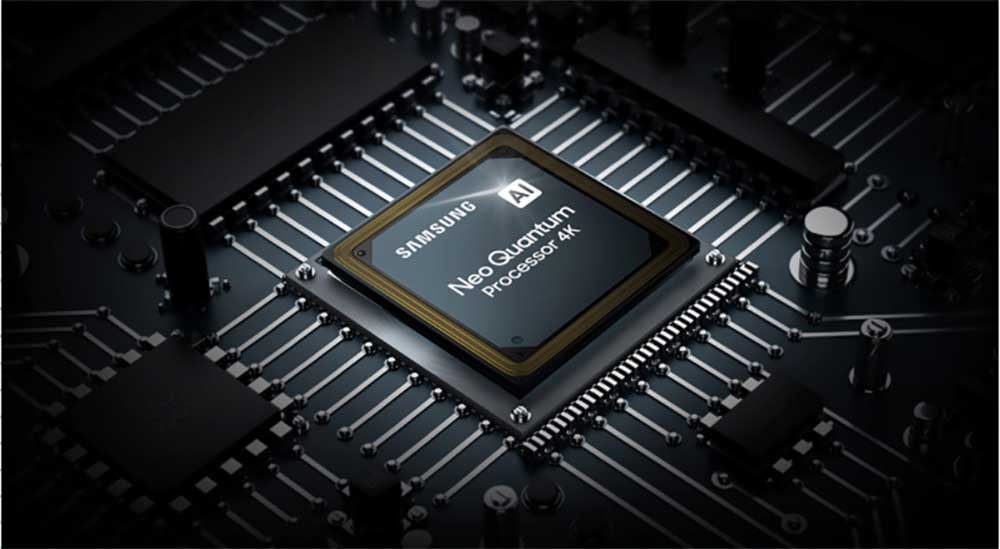 Quantum HDR technology increases the contrast range of the TV and also improves color accuracy. Both Neo QLED models feature Quantum HDR 32X, while the QN85B uses Quantum HDR 24X.
The difference in numbers after this actually represents the maximum brightness that this TV can display, meaning that Quantum HDR 32X means that the TV can deliver 32*100, or 3200 nits of peak brightness. So you can see that QN90A and QN90B have larger peak brightness than QN85B TV.
4. Appearance Design

​

The QN90B is similar in appearance to the QN90A, with a sturdy metal stand and slim bezel. The QN85B also has a flat design, and the stand is shaped differently than the other two TVs, but it also supports them very securely.

Samsung TV Forum
Last edited: