Samsung announced a projector at CES 2022 - Freestyle, compared to traditional projectors this will be more compact and convenient, lightweight can be easily moved, can provide the fun of large images anywhere you want.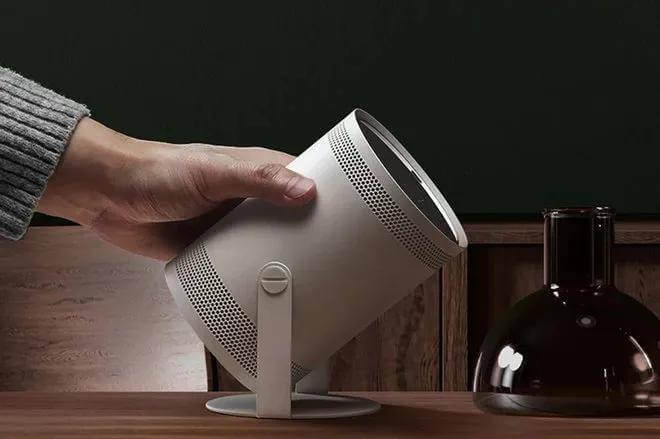 1. Design

​
Size: 104*173*95mm
Weight: 0.8kg
Samsung The Freestyle projector is lightweight but ruggedly built to move from room to room or location to location. A 360-degree speaker is built into the front of the enclosure behind an array of holes, along with a heat sink, invisible fan and spiral air ducts for minimal noise cooling. On one side is a switch to activate the built-in microphone, a USB-C port for power, and a Micro-HDMI port for external devices.
2. Connectivity and Control

​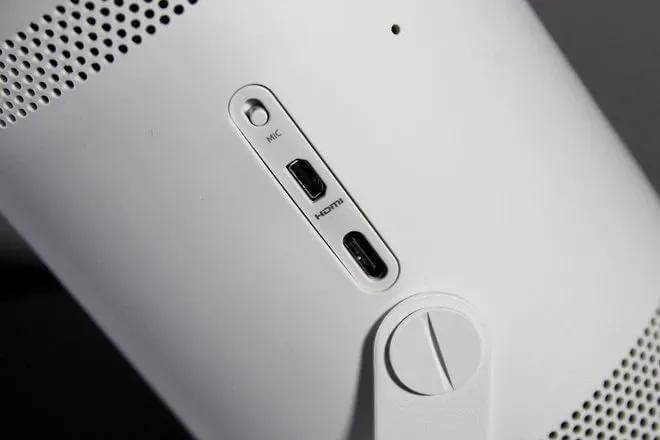 Micro-HDMI 1.4 input with eARC
Wi-Fi 5, Bluetooth 5.2, AirPlay 2
Built-in Bixby and Amazon Alexa
USB-C port for power
The Samsung Freestyle has a Micro-HDMI input for connecting external devices, which supports CEC 1.4 features, but can also handle HDR and eARC. there is also a USB-C port, although this is dedicated to the included USB power adapter.
For wireless connectivity, there's Wi-Fi 5 and Wi-Fi Direct, as well as Bluetooth 5.2 and support for Apple AirPlay 2. It works with the SmartThings app for iOS, which not only provides the same control options as the included remote, but also adds voice interaction via Bixby and Amazon Alexa using the built-in far-field microphone.
3. Image Quality

​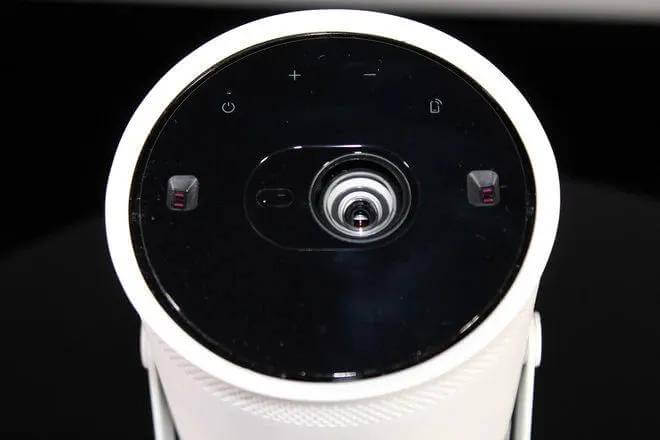 Full HD (1920x1080) resolution
HDR Support (HDR10, HLG)
Single-Chip DLP Projector
LED light source
Samsung The Freestyle uses a single-chip DLP (Digital Light Processing) with Full HD resolution (1920 x 1080) and an LED light source, this projector has a good image quality and looks clean and detailed. However, as with other projectors, it is best viewed with the curtains closed during the daytime.
Thanks to the use of DLP, its movie mode is excellent in motion processing, but also suffers from the usual limitations of DLP with weak blacks and contrast.
4. Sound Quality

​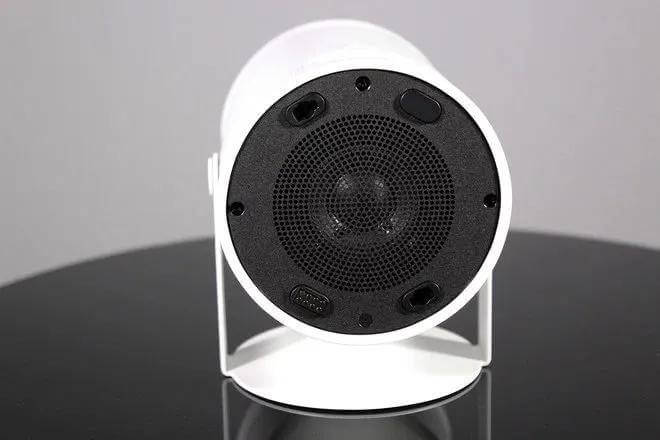 360˚ Speaker System
5W Amplification
Dolby audio
The Samsung Freestyle has its own built-in speaker system, and while it's small in size, it actually sounds great. This is due in large part to the 5W amplification, 360-degree speaker configuration and two passive subwoofers. The speakers feature a compact, low-vibration unit that counteracts reaction forces, so the projector sounds much louder than it looks.
Overall, the Samsung Freestyle is a compact and portable LED Full HD projector that is lightweight, easy to move around, beautifully designed, with great connectivity and useful features including autofocus, leveling and keystone correction, great sound quality, and built-in smart platform and high dynamic range support.