The TCL C835 series 4K TV in this review improves and supplements the key technologies of the previous C825 series. Still Mini LED backlighting, but in the fourth generation, the brightness has been bumped up to OLED's 1500 nits peak, now with a higher level of LED control, which also extends the dynamic range.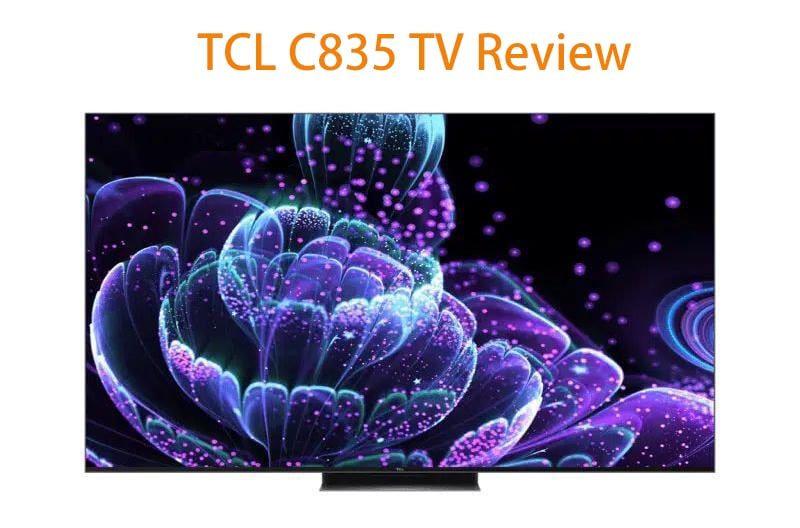 TCL C835 Appearance​
The TCL C835 has almost no bezels, just a 2-3mm picture surround and a 1cm bottom bezel. The top third of the TV still only extends 3cm deep, and the bottom part with circuits and connections has doubled to 6cm. According to TCL's habit, the TV interface is on the right side, so users who are used to the left interface may need to get used to it.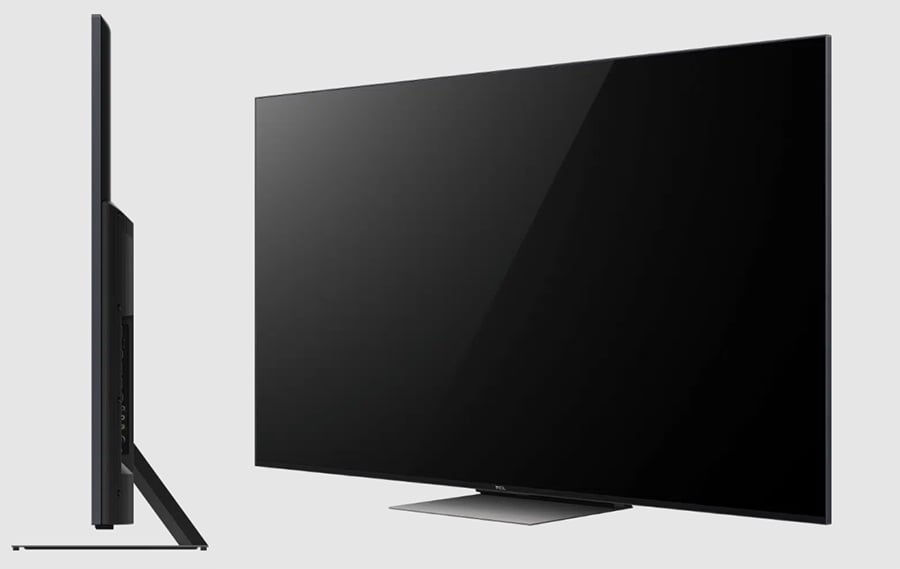 TCL C835 Picture quality​
Whether streaming 4K HDR from its own Google app, or via HDMI from an AppleTV 4K or UHD Blu-ray player, the TCL C835's picture quality is stunning.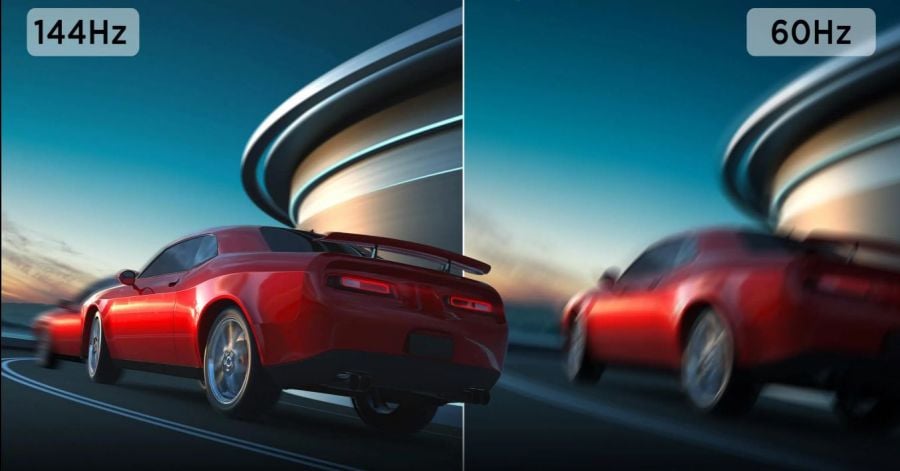 When viewing, few color adjustments are required, but motion compensation settings are required. It allows to control blur and jitter reduction on a scale of 0 to 10. TCL implemented deep learning AI super-resolution upscaling this year, while pure "AI" further adjusts settings to suit specific scenes, such as grass, faces, and other detected content.
TCL C835 Sound quality​
The TCL C835's built-in sound is better than a regular TV, using stereo down-firing drivers, backed up by a useful "subwoofer" in the middle of the back of the TV. This fills in the sound so it can handle daytime and casual viewing well, and it can even be a decent music player.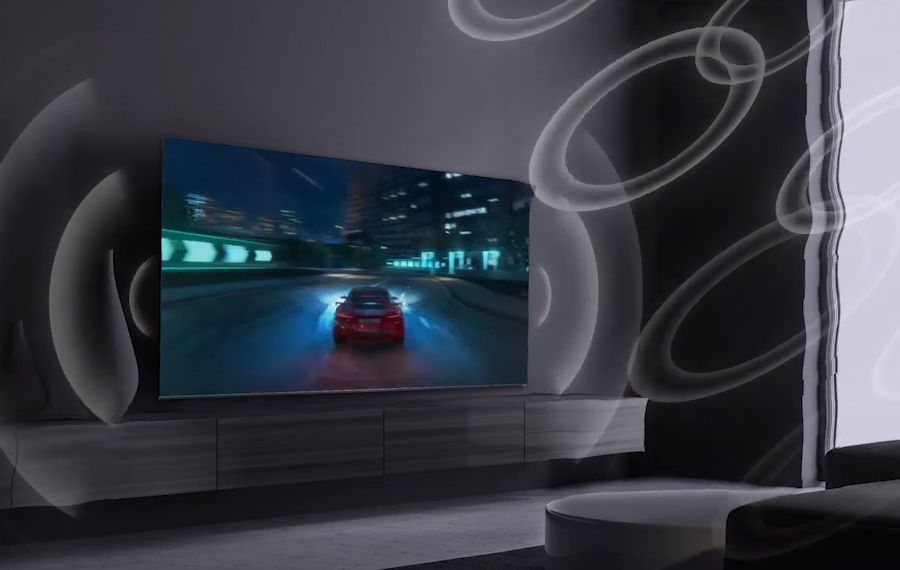 For high-quality music, or movie sound with real punch, the TCL C835 needs to be upgraded to a true stereo or surround sound system. The TCL accepts Dolby Atmos and DTS soundtracks and can pass them through to external audio systems via HDMI eARC.
TCL C835 System​
The Google TV interface used by TCL is built on Android 11, a familiar interface and a way to access your favorite apps as well as basic settings. TCL has also added its own "channel", which is actually dozens of live channels plus hundreds of on-demand programs, especially documentaries.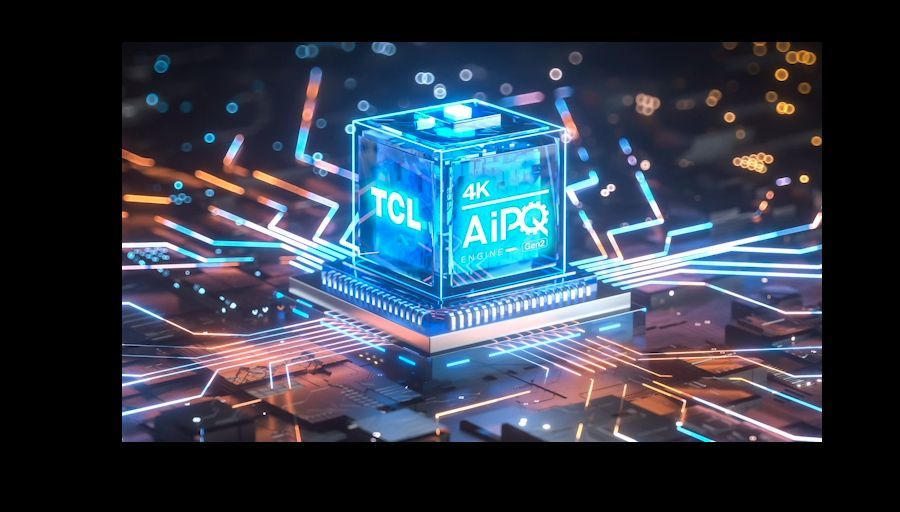 TCL C835 image processing and transmission quality is good. First is the Mini LED area that produces the light, then the quantum dot field that converts blue light to white light, then TCL's new VA LCD panel with wide viewing angles, and finally the anti-reflection coating, which facilitates viewing in well-lit places.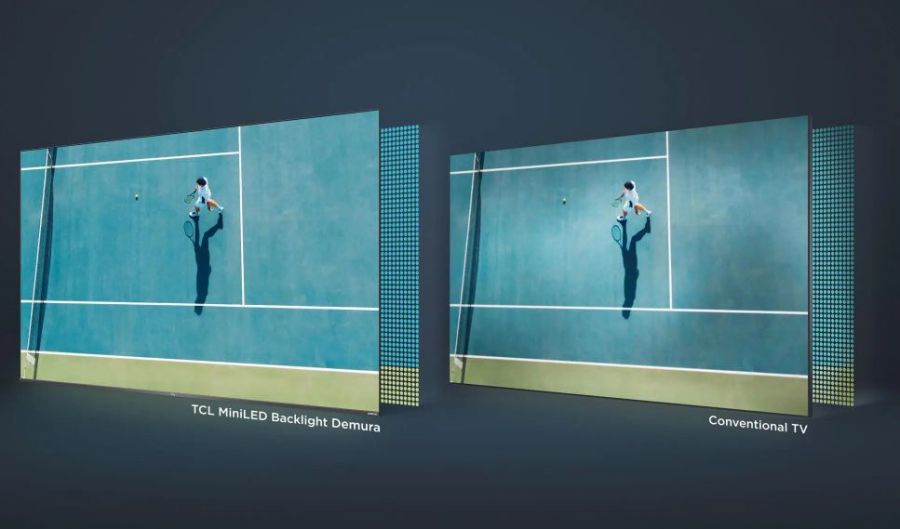 In addition to physical inputs and apps, you can cast video to your TV using Chromecast, MiraCast and, starting this year, AirPlay 2 Video on Apple devices.
TCL C835 Connectivity​
The connector on the right side of the TCL C835 has four different HDMI inputs. From HDMI 1 capable of providing full-bore 48Gbps operation for 4K/144Hz gaming, HDMI 2 marked as 4K/120Hz, the other two are probably HDMI 1.4b, suitable for entertainment 4K/60Hz. The HDMI 4 input also provides HDMI eARC audio transmission to a connected receiver or soundbar. Optical digital audio output is also provided, as well as a stereo analog headphone mini-jack and USB ports, among others.
You may also be interested in these related topics:
TCL C935 vs TCL C835 2022 TV: What's different?
TCL C935 vs C835 vs C735 vs C635 2022 QLED TV Comparison
TCL 2022 TV C935 C835 C735 C635 Features
TCL C735 QLED TV Specification Review: Best Game TV in 2022