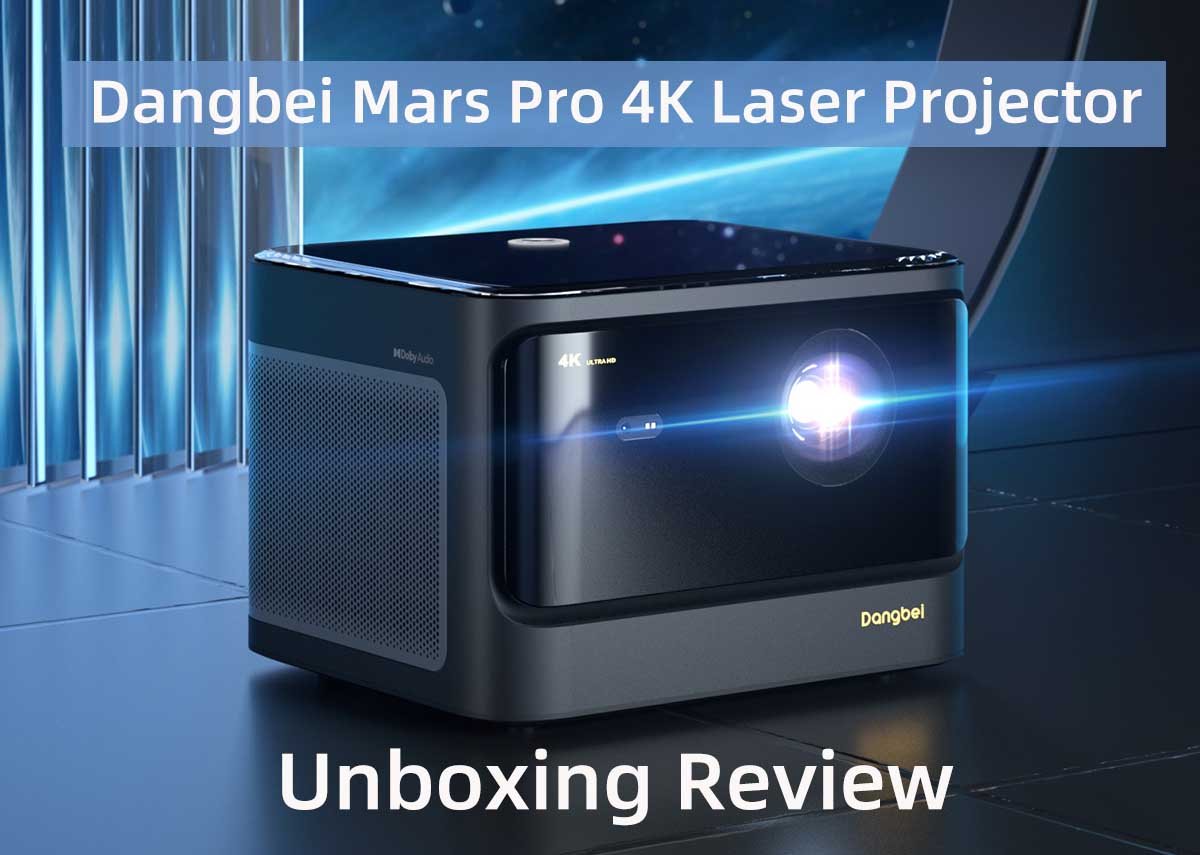 In recent years, as users' demand for large-screen entertainment increases, competition in the TV industry has intensified, with high-quality TV panels and technologies emerging, but the price of buying a large-size TV with high picture quality is a deterrent. As a result, more and more users are choosing projectors, which reduces the cost of acquiring a large screen.
But, frustratingly, the projector industry is a mixed bag. You can find thousands of projector brands on Amazon, eBay, and other platforms by searching for "cheap projectors". These projector brands are unheard of, but tout 1080P and higher resolutions and 7,500 lumens of brightness. However, if you look into it, you will find that these projectors usually have poor picture quality, lagging systems or most of them have no system, and the brightness is heavily inflated. (We all know what 7,500 lumens are, and the standard projector brightness unit is ANSI lumens.)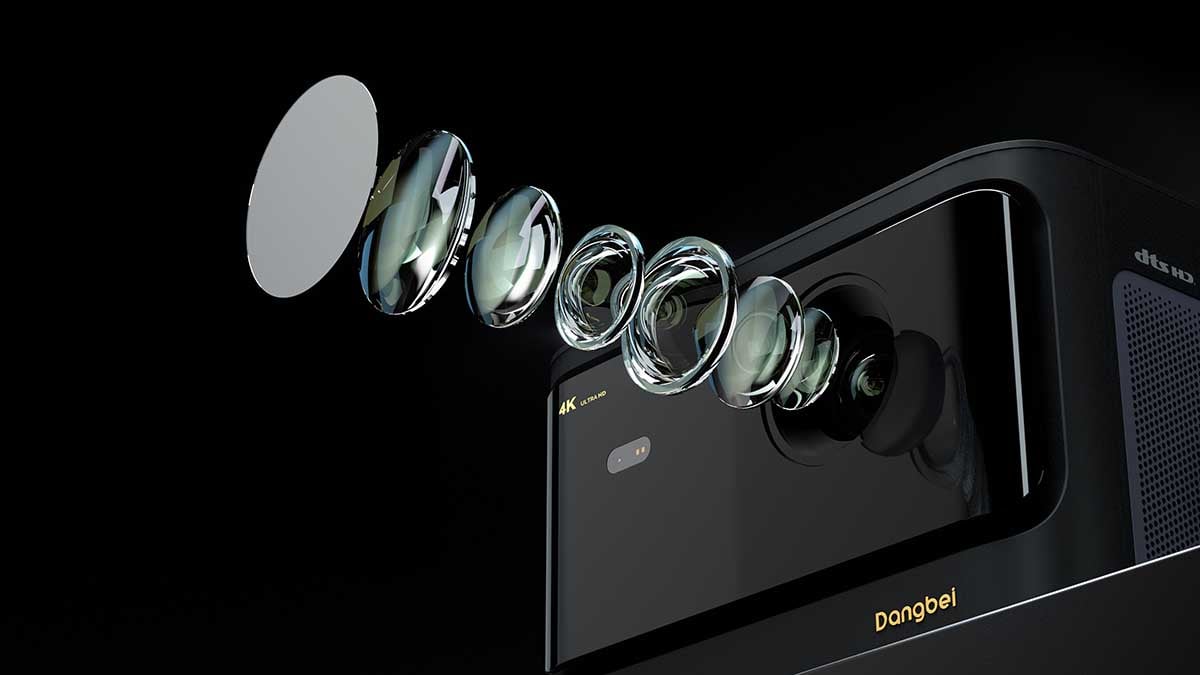 Therefore, if you are looking for image quality and experience with your projector, it is important to pick a trustworthy brand as well as the product. As the dark horse of this year's 4K projectors, the Dangbei Mars Pro has won a lot of praise. Before that, Dangbei, a brand from China, was very low-profile. However, good product quality will lead the brand to occupy the market quickly, and bloggers from various countries in the US and Europe have also done reviews related to the Dangbei Mars Pro projector, from which you can find the display you want. Now, let's get to know the features of Dangbei Mars Pro, I will show the screen through the video content of a YouTuber.
Unboxing: Quality is reflected in the packaging​
As a high-end 4K flagship projector, the outer packaging of the Dangbei Mars Pro reflects Dangbei's pursuit of quality. The black box is of good quality and provides adequate protection for the projector, and there is a cardboard box outside the package for shipping.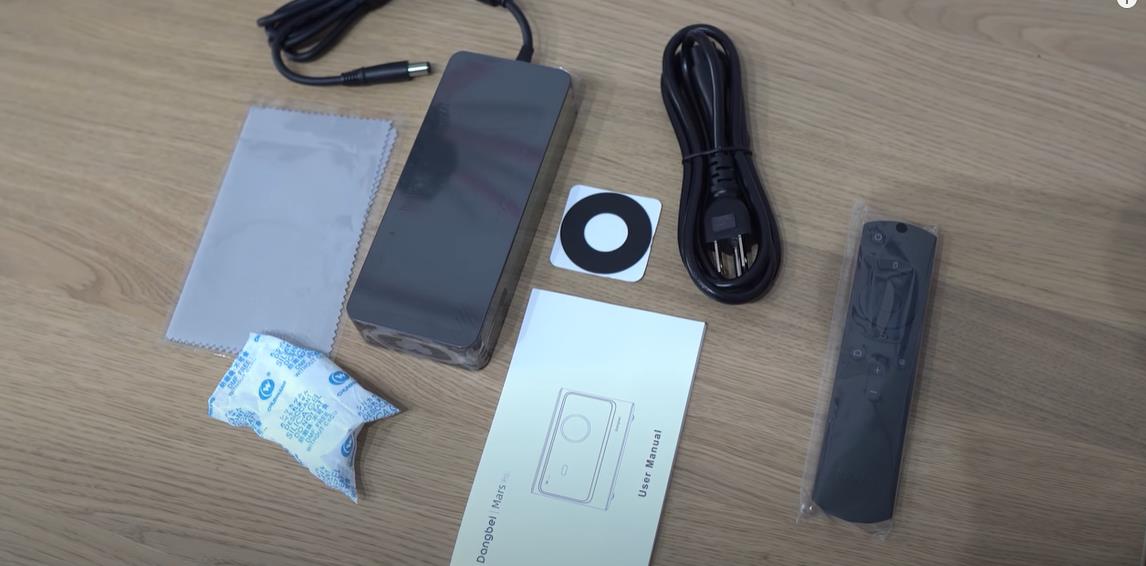 Open the package and you can see the projector and the projector accessories that come with it. In addition, Dangbei has sent a cleaning cloth that you can use to clean the projector and lens without damaging the projector.
Appearance Design: Advanced with ingenuity​
Dangbei Mars Pro 4K projector uses gray and black aviation aluminum as the body material, the appearance design is very technological which is suitable for a variety of home environments.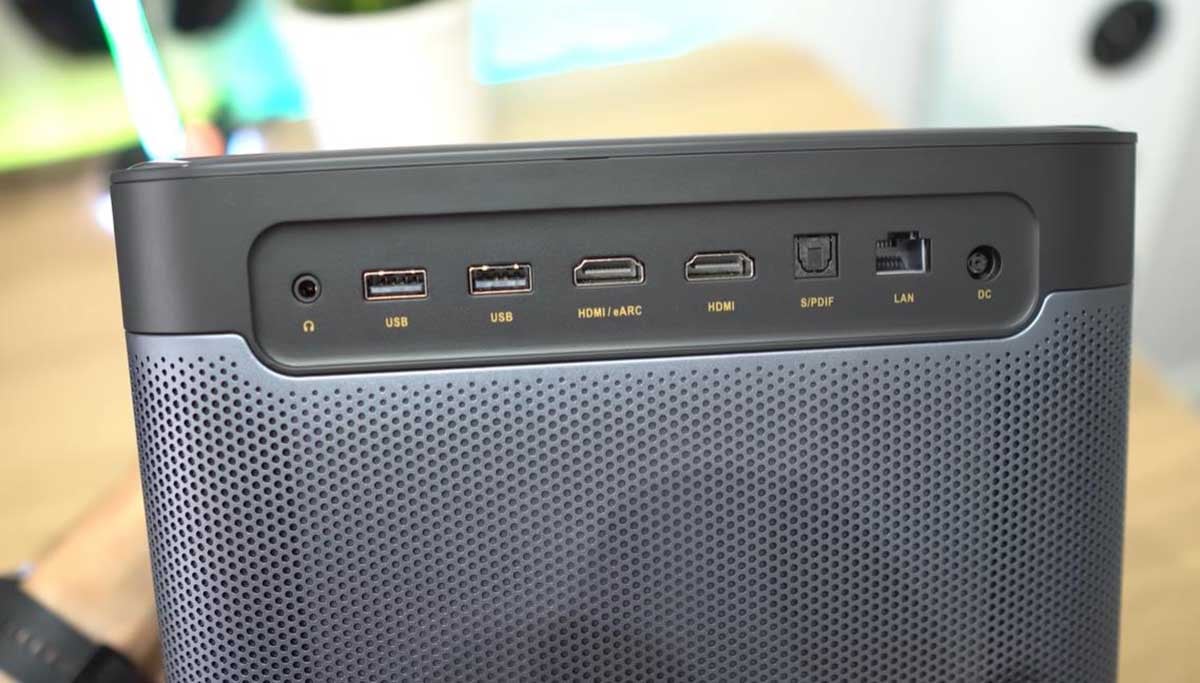 There are 8 expansion ports on the back of the projector, which are a headphone jack, two USB ports, two HDMI ports (1 HDMI eARC, see the difference between
HDMI ARC vs eARC
), a S/PDIF port, a LAN port, and a power port. This port setup can meet the port needs of almost all audio and video devices, and gamers can easily connect their devices too.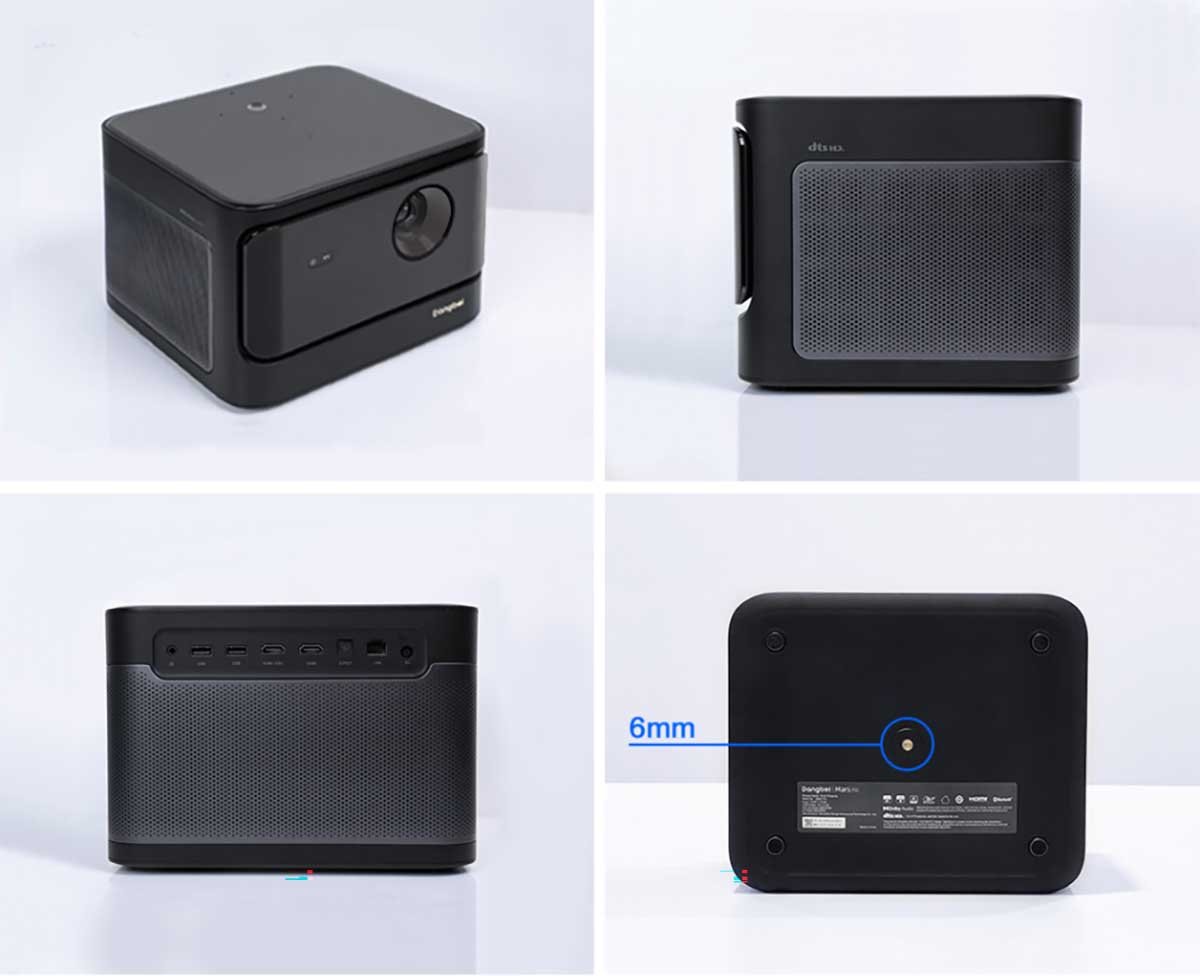 There is a notch at the bottom of the projector that you can use to mount the stand or hang the projector. And The bottom four corners have four small removable nut-like rubber pads. Therefore, for different usage environments and installation methods, this projector can meet your needs. Anyway, this projector has a lot of little design details that are beyond the reach of those cheap $200 projectors.
Picture Quality: 4K laser for better picture quality​
Picture quality is one of the most important specifications of a projector, and we have to face it with brightness and resolution. Projectors on Amazon that claim 7,500 lumens or more often mislead consumers, and these cheap projectors often publish false brightness specs. For example, a projector that claims 3000 lumens actually measures only 120 ANSI lumens. Users who know projectors should know that this kind of brightness presents a clear picture. And most projectors use LED bulbs as the light source, which will become less and less bright with longer use.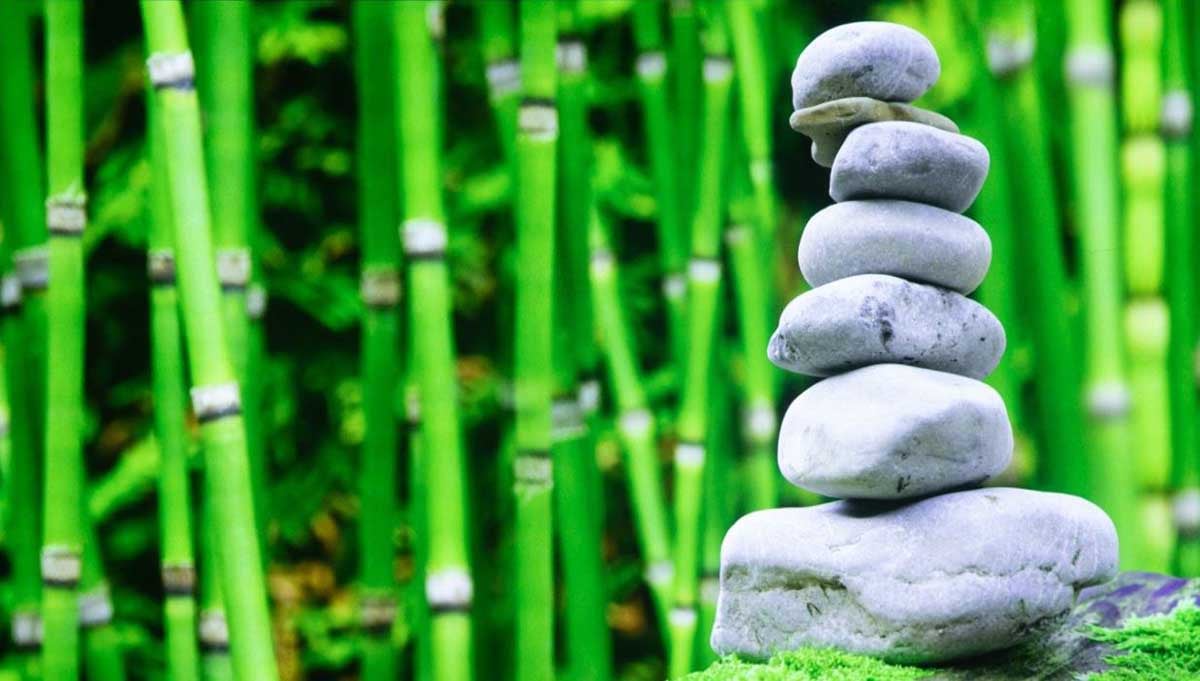 The Dangbei Mars Pro uses an ALPD laser light source, which is characterized by high brightness, long life, high contrast ratio, wide color gamut, etc. Thanks to this, the Mars Pro projector has a brightness of 3200 ANSI lumens and 4K resolution. As we know, 4K resolution is 4 times higher than 1080P, so it will present more picture details and color levels.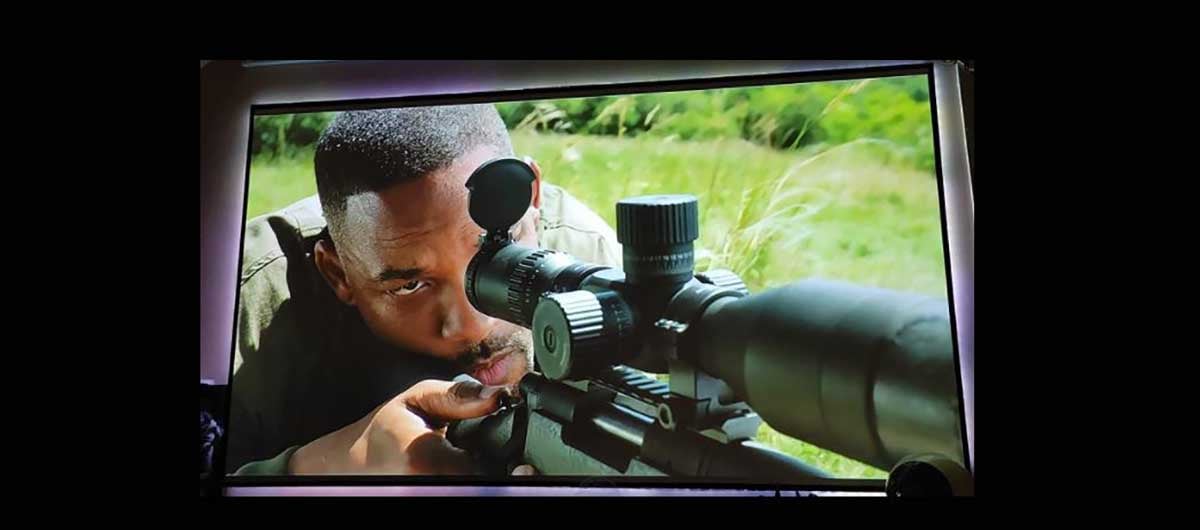 When playing, Dangbei Mars Pro will effectively dissipate heat through the cooling holes on the side of the unit, and surprisingly, it makes very little noise. You may think this point is nothing worth noticing, but if you are disturbed by loud fan noise while watching a movie, you will understand how precious a quiet cooling system is. Projectors that use LED light sources usually require more heat dissipation, and this can lead to even more noise.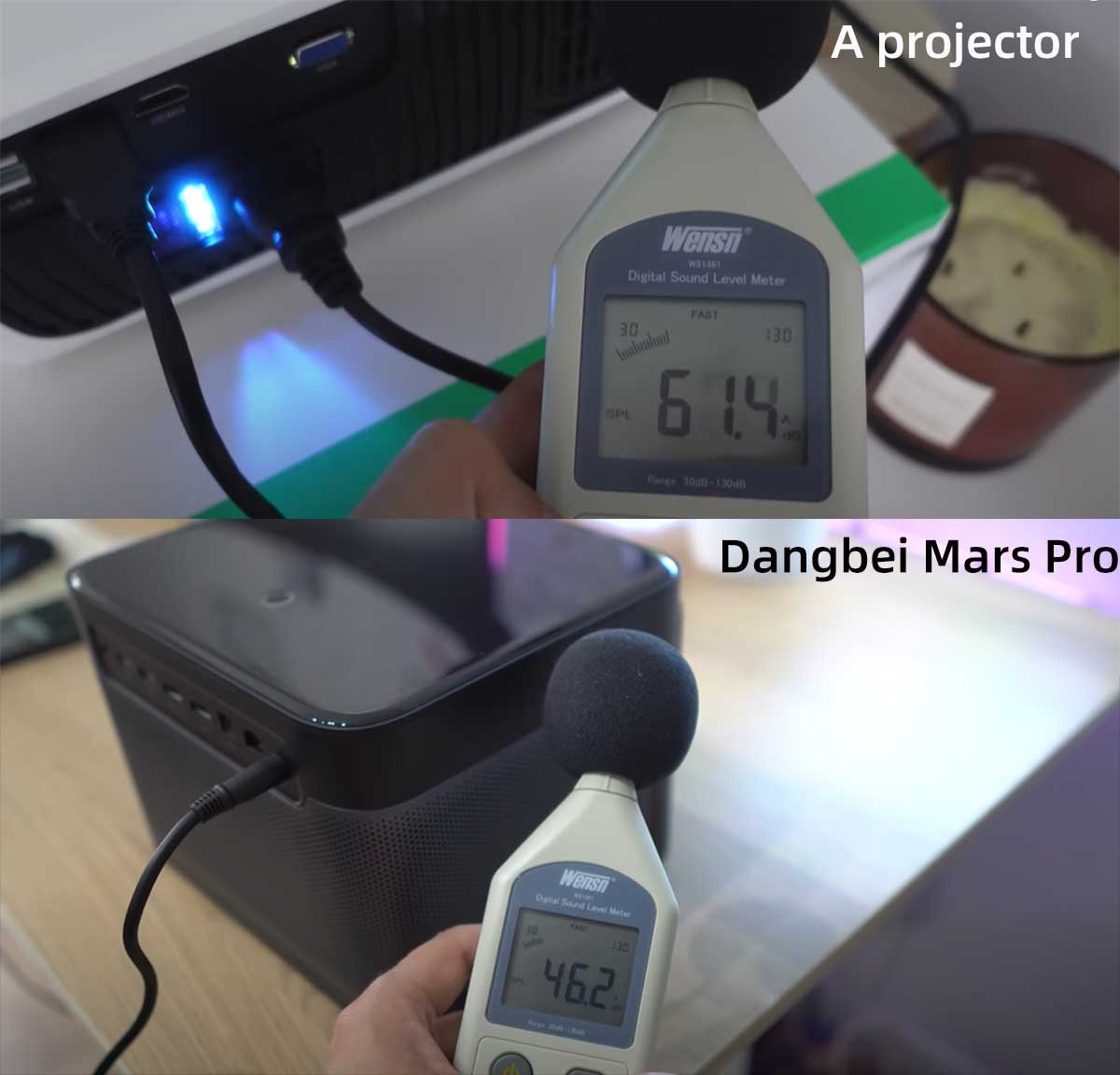 You can see the noise comparison between Dangbei Mars Pro and other projectors.
Normally, all projectors present better in low light conditions, but as you can see, the Dangbei Mars Pro has the ability to deliver a bright cut and clear picture even in high ambient light conditions.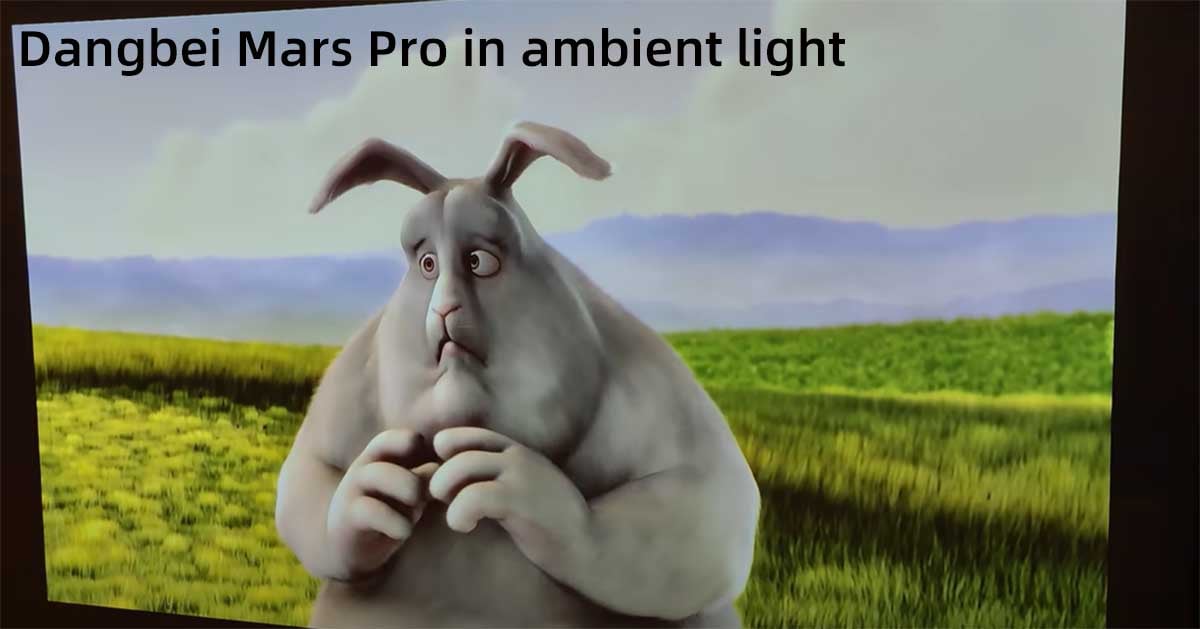 It is worth noting that many other projectors will display a very small projection size to get a picture effect like the one presented in the picture. However, we buy projectors precisely to get images over 100 inches or more. The Dangbei Mars Pro is able to present a very high quality and clearly visible image even when projected up to 300 inches.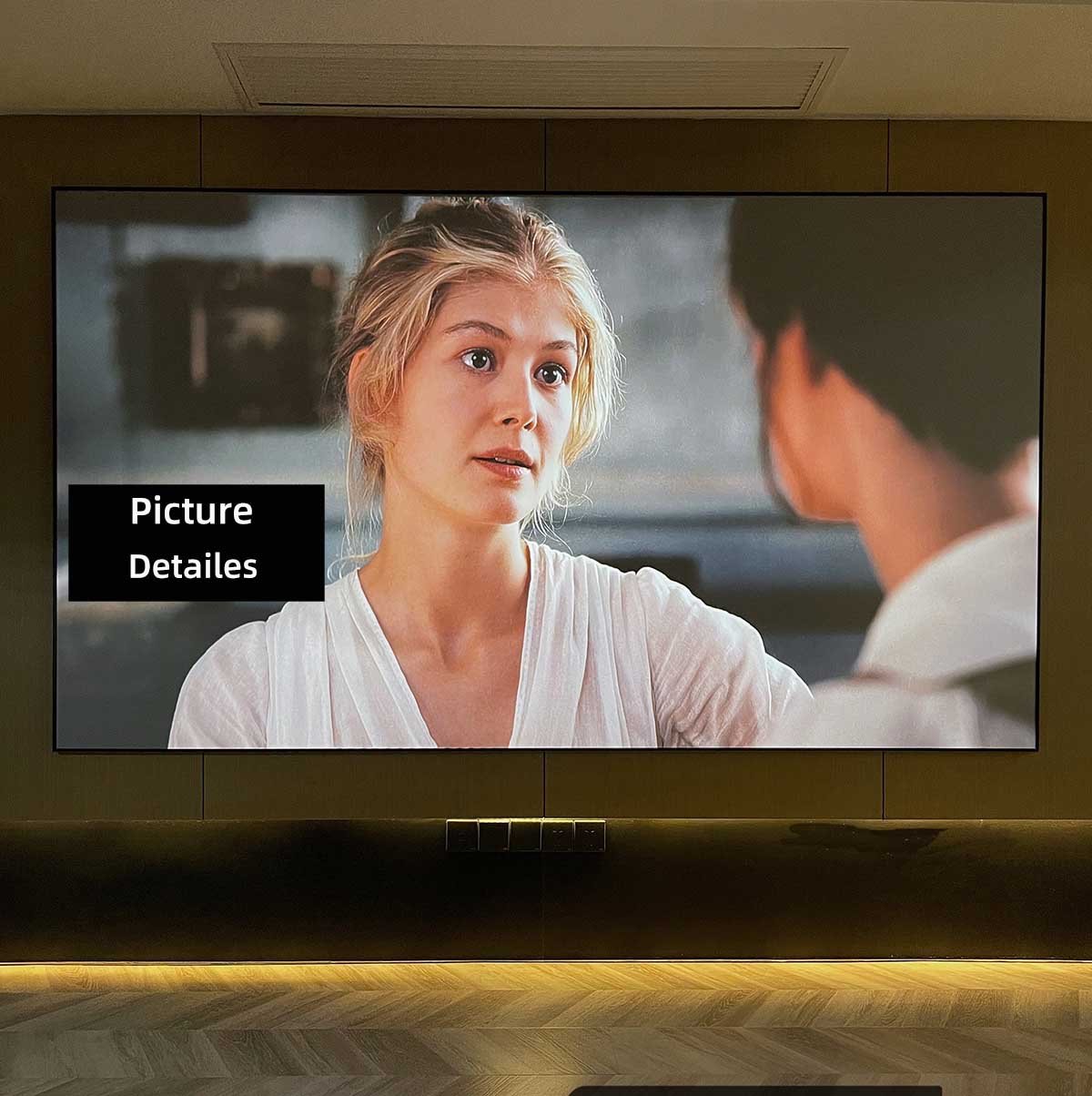 Customized system: Emotn UI provides more APPs and features​
Dangbei Mars Pro features a custom system with Emotn OS to provide a clean and lightweight system desktop, a built-in
Emotn Store
to provide more apps, and you can use Emotn's share code feature to share and get apps uploaded by others.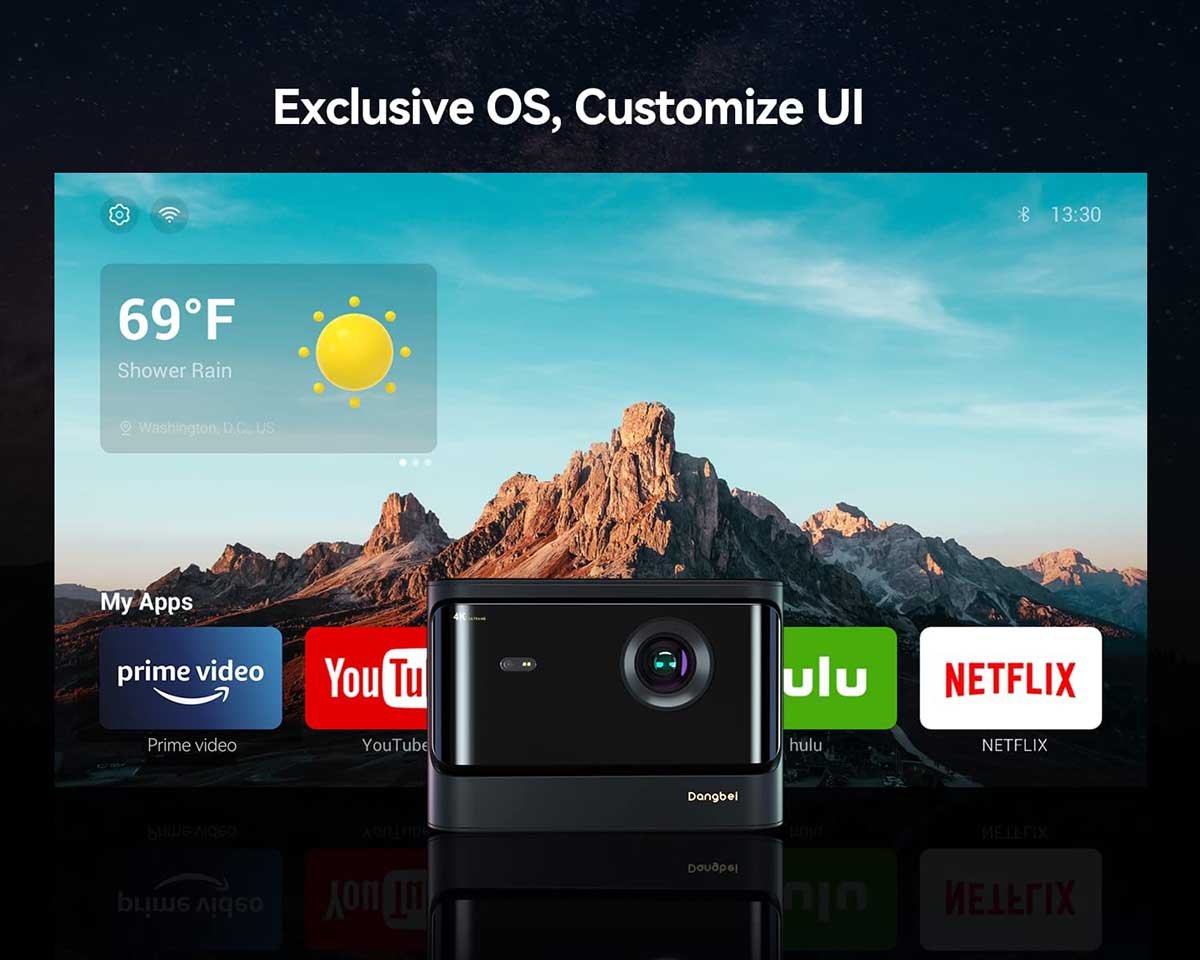 Unlike other smart projectors with complex and confusing systems, Emotn OS has a simple and efficient UI design, and users can customize desktop applications and backgrounds. In addition, you can clear memory with desktop shortcuts. 4GB RAM and 128GB ROM also provide smooth operation of the system, and users have more space to download and store their favorite applications.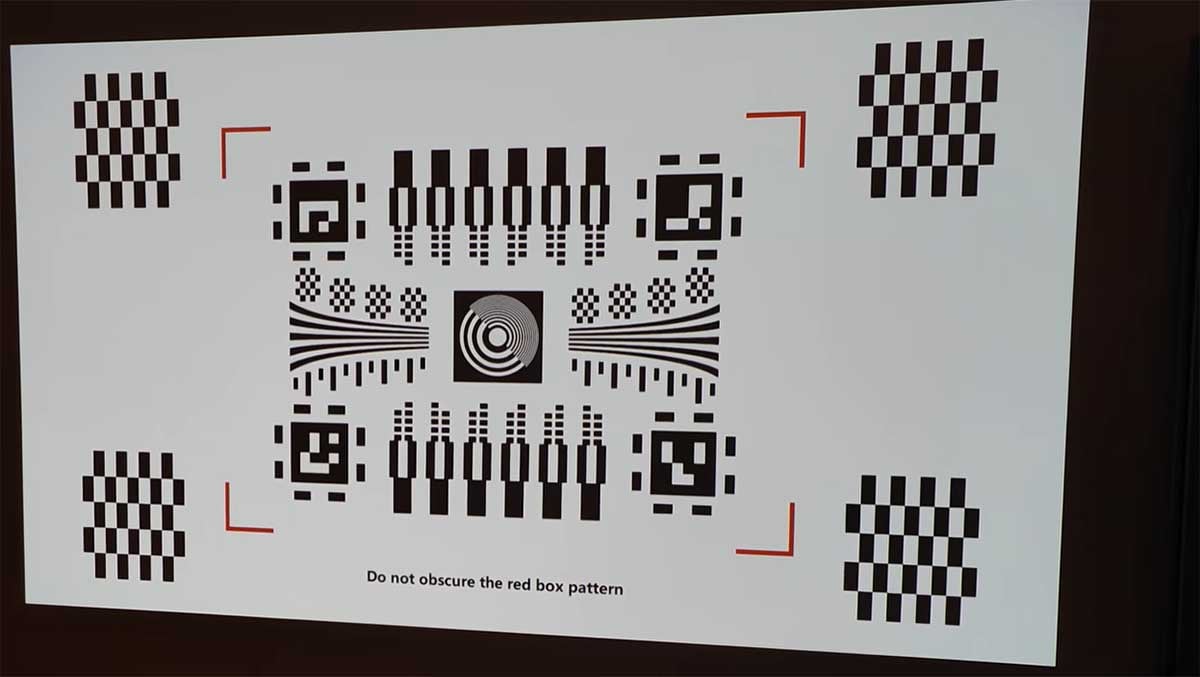 Dangbay Mars Pro is a smart projector that supports intelligent screen alignment, which is more intelligent than traditional projectors in automatically locking the position of the curtain and aligning it precisely. In addition, it supports intelligent obstacle avoidance, auto-focus and auto-keystone correction. The induction eye protection function is also very thoughtful and can effectively protect the eyes.
Summary​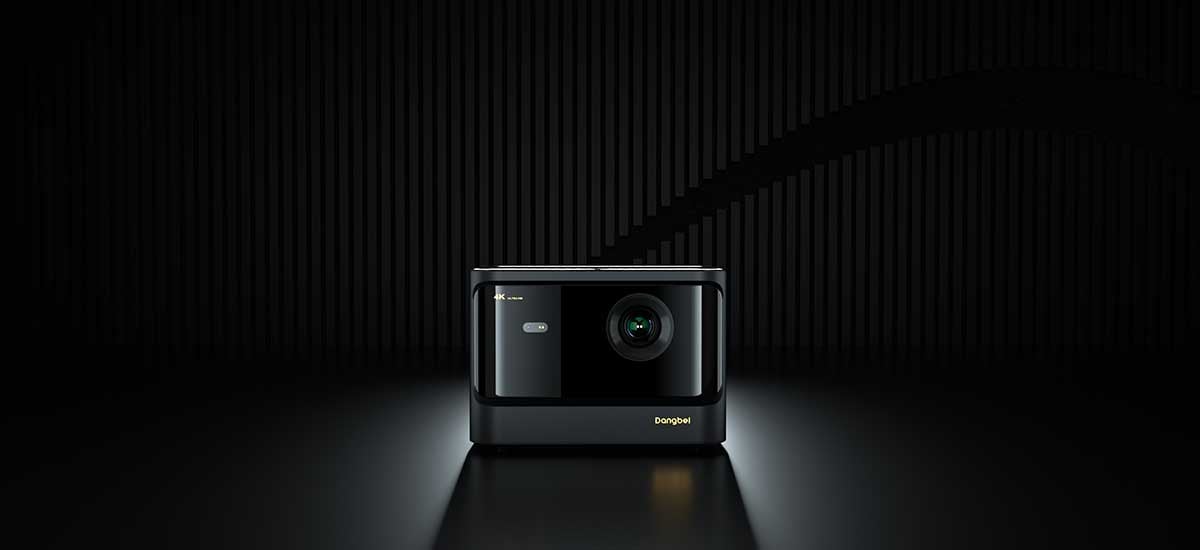 More and more streaming and player platforms now support 4K video, which means newer iterations of video picture quality. HD movies need HD equipment to present, whether it's a TV or a projector, quality picture quality is a prerequisite for a good viewing experience. In addition, the key to choosing the right product also lies in the tone of the brand. Since Dangbei provides large-screen software to polish excellent projector hardware, have been centered on the user experience, and the details of its products are everywhere reflecting the brand's pursuit of quality.
If you are looking for picture quality, screen size, system experience, and intelligent features of the projector, then this Dangbei Mars Pro laser projector is well worth buying.
For more information, you may refer to:
Dangbei Mars Pro Projector Review
Dangbei Mars Pro 4K Laser Projector Release With 3200 ANSI Lumen
Dangbei Mars Pro 4K Laser Projector, All You Need to Know
Last edited: